What to Know Before Visiting Galena, IL
We look forward to welcoming guests to Galena Country to support our small businesses and enjoy unique, one-of-a-kind experiences.
PARKING 
Galena has ample parking located around downtown, near Main Street as well as on the eastside, in Depot Park. Please reference this map for more information on where to park in downtown Galena.
FREE RIDE TRANSPORTATION
June thru October 
From parking lots to Downtown Galena
Galena offers FREE Ride transportation on Saturdays 11 am-10 pm and Sundays 11 am-4 pm. From Depot Park Lot and Meeker Lot to Downtown Galena. Loading every 20 minutes. Please reference this map for more route details.
From hotels to Downtown Galena
Hotel Route stops at Ramada, Country Inn and Suites, Palace Campground, Stoney Creek Inn, Best Western, Irish Cottage, and Grant Hills.
Saturdays: 11 am-10 pm. Operating continuously.  
Click the images to download: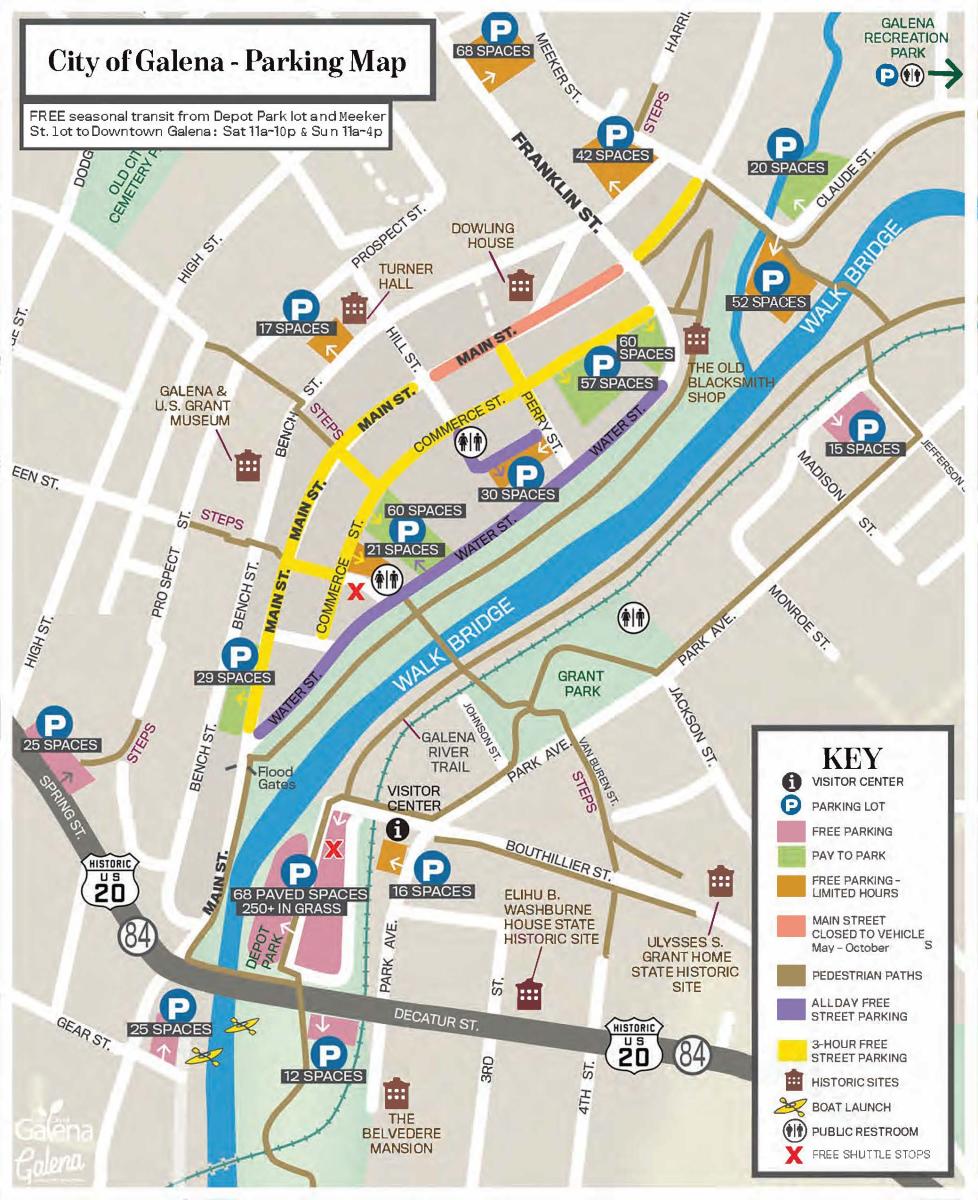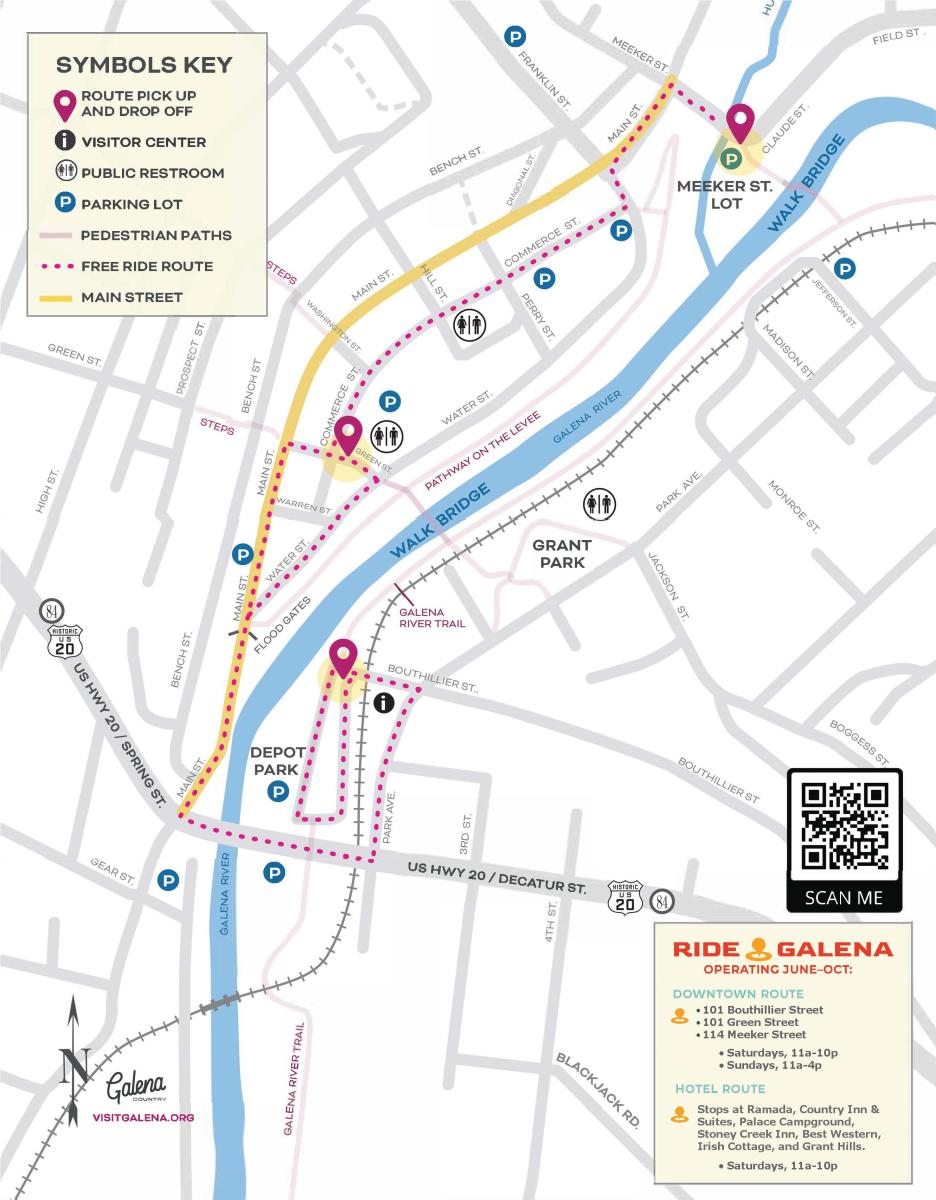 PET-FRIENDLY
Furbabies are welcome! Please see the following blogs for more information on where to stay, eat and shop with your pup: 
Vacationing with your dog in Galena Country
Where to stay with your dog in Galena Country
OTHER HELPFUL BLOGS
Restaurants Catering to Special Diets
Lodging Catering to Special Diets
Thank you for your interest in the Official Visitors Guide for Galena…