Say "yes" to
Galena Country!
Nestled among the rolling hills of Northwest Illinois, Galena Country offers a picturesque background paired with 19th-century charm and everything necessary for a dream wedding.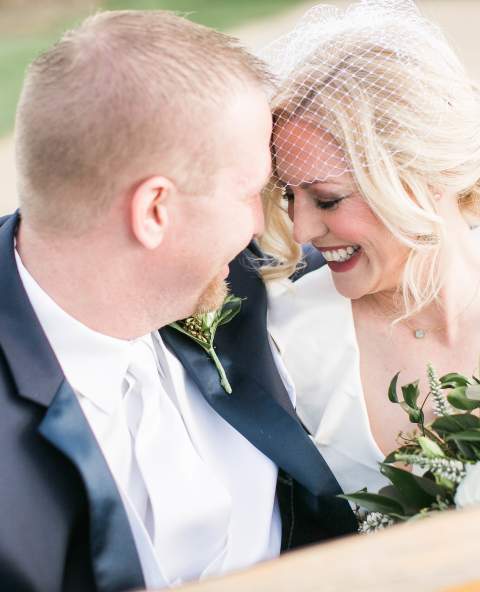 Ivory + Bliss Photography
Stay the night at the DeSoto House Hotel on Galena's Main Street, which dates back to 1855 and is…
This custom-built cabin is located in the heart of the Tri-States, on the top of Illinois' 3rd…
This luxury small inn is tucked away, yet close enough to walk to Galena's historic Main Street…
Q&A
We Answer Your Need-to-Know Questions
What Do I Need To Obtain A Marriage License?

To get a marriage license in Galena Country, both people must be present to apply for the license. Both of you will also have to present identification paper. ONE form of any of the following is accepted:

U.S. Driver's License
U.S. State Identification Card
U.S. Passport
U.S. Military Identification Card
Illinois Department of Public Aid Identification Card
What If I Can't Provide The Requested ID?

If a person cannot provide any of the above identification cards, TWO of the following documents will be accepted:

Birth Certificate
Valid U.S. Resident Alien Card
Valid Foreign Passport
Consulate Identification Card
Baptismal Card with date of birth
Life Insurance Policy in affect for one year and date of birth
Is There A Cost For A Marriage License In Galena County?
Are There Any Time Restraints For When We Need To Get Married?

A couple may NOT be married until ONE DAY AFTER the license is issued. On the flip side, the couple must be married WITHIN 61 days from the date of issuance.
Who Can Perform Ceremonies In Galena County?

Either a clergyman or a judge may perform a marriage in Illinois.
Finding Gluten-free (GF) and vegan (V) dining options in Galena Country is easy! Let us prove it to you with this drool-worthy list of establishments that will supply options for your dietary requirements.