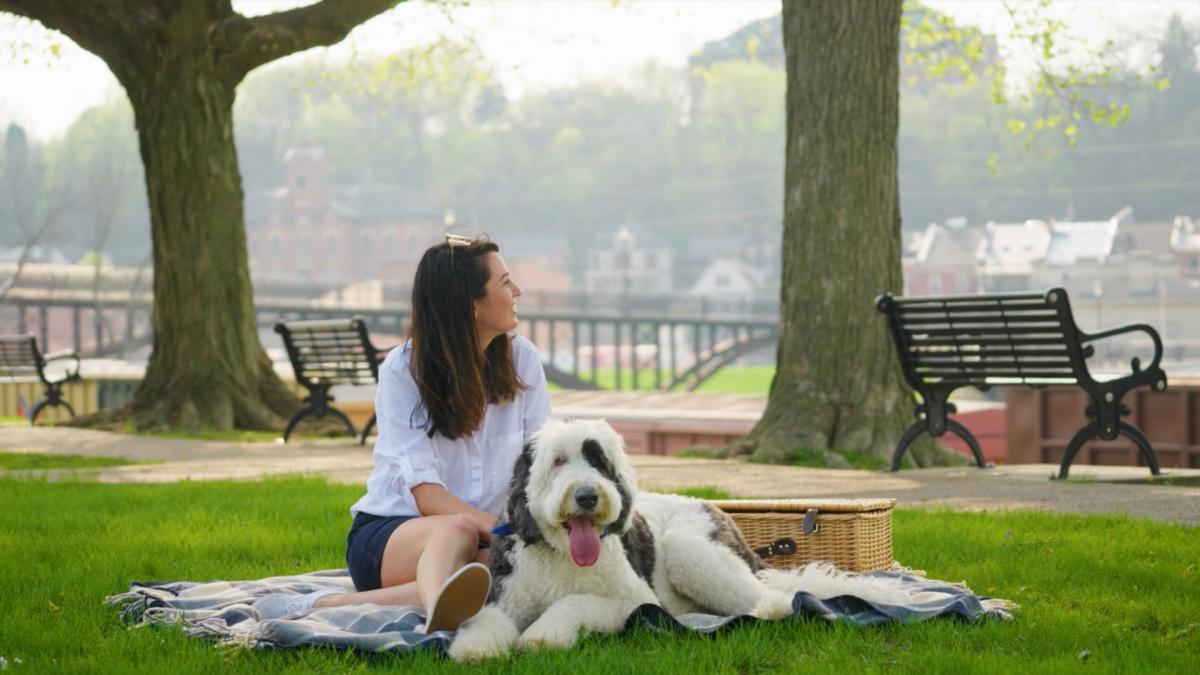 Are you looking to plan a pet-centric holiday in Galena Country? Don't know where to start?… no worries, we've sniffed out pet-friendly spots for you. Fur'real!
Accommodation
First… you need to find a place to rest Fido's furry head. Here's a list of pet-friendly bed and breakfasts, hotels and vacation homes where he'll feel like the top dog.
Outdoor Fun
With its scenic surroundings and spectacular views, many pet-parents flock to Galena Country with their four-legged sidekicks for a much-needed getaway to nature! If your pooch likes to ruff it, he'll love the nature preserve hiking trails where he can climb, scamper and in some cases, even swim. If he's more of an ambler, pick up a picnic basket from Galena River Wine and Cheese for yourself and some treats from New Earth Animals for Fido… then head to one of the parks for a leisurely stroll. Don't forget to check the leash laws.
Pet-Friendly Stores
Shopping with your pup, how doggone fun does that sound?! Throw a leash on Fido, remind him to put on his best behaviour and hit Galena's Main Street. This historic main street, boasts more than 125 independently-owned storefronts. Many welcome pets, which we've listed below…
Treat your best friend to a yummy treat from New Earth Animals for his pawsome behaviour on your shopping trip. Bon A-pet-treat Fido! Maybe you can pick out a new outfit for him at the same time?
Art Galleries/Studios
Does Fido have an artistic streak? Okay, maybe you do? Fur-tunately, these galleries and studios on Main Street welcome pets:
Outside the Lines Art Gallery
Pinder Pottery
Skidmore Art Gallery  
Skidmore Art Gallery offers thirsty four-legged travelers a refreshing drink just outside the gallery. Speaking of drinks… by this time the thirsty human should need one after a long day of exploring. Stop in at Miss Kitty's Grape Escape for a specialty martini, glass of wine or a beer with Fido on their outdoor patio. If you're hungry, they serve appetizers, sandwiches and more. Tip: The local VFW in Hanover will allow your pooch to sit at the bar with you too!
Spa Day
It's time to pamper your pooch with a rub down, a paw-dicure or a full makeover! Doggie Do's & New Earth Animals Grooming will take great care of your furry friend. While you wait, why not treat yourself to a spa treatment of your own at one of Galena Country's full-service spa's. If you absolutely MUST visit a few places that do not allow pets, Doggie Do's also offers a daycare service where Fido can meet other four-legged travelers and exchange travel stories.
Vineyard Outing
Award-winning wineries that welcome pets? Hot diggety dog – let's go! Enjoy a delicious glass of wine with a scenic view. A great time for you and Fido to paws and reflect!
Book your stay and start planning your paw-fect getaway to #GalenaCountry!