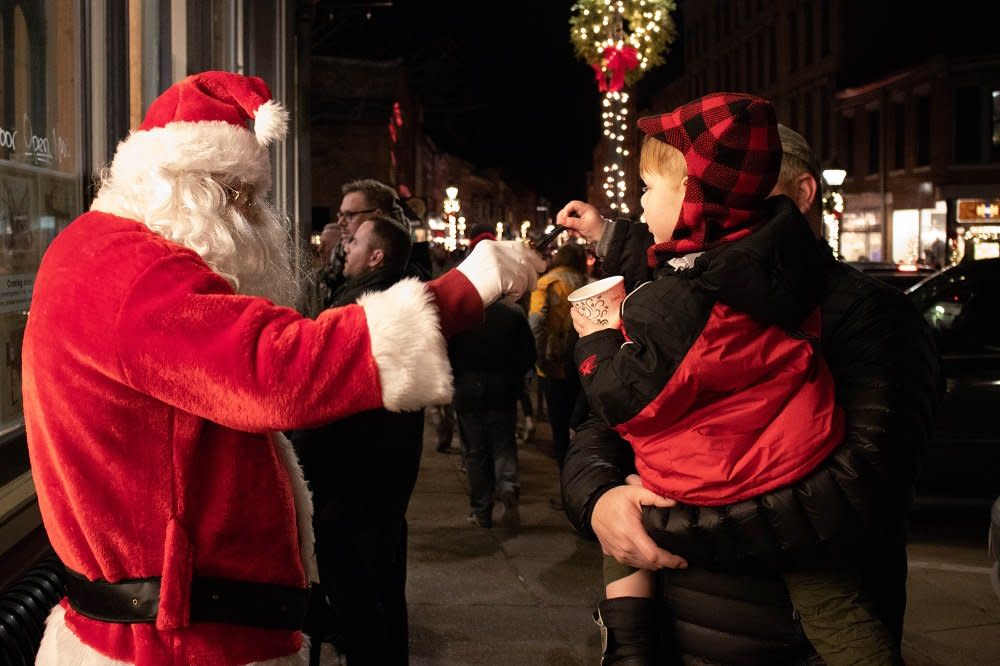 It's the most wonderful time of the year in Galena Country! Whether it's the twinkling lights, the fun festivities, or the cozy drinks, you're sure to find what you love and more. 
Festive Décor
Enjoy the festive glow as you stroll down Galena's Historic Main Street! Admire the beautifully decorated storefronts on Main Street as well as the lovely lodging properties that "dress up" for Christmastime. 
Magical Events
Turn experiences into traditions with the magic and wonder of wintertime in Galena Country. One of the most romantic times of the year, December is home to holiday concerts, fireworks, enchanting celebrations, luminaria, and more!
Gifts of Galena Country
Give the gift of local this Christmas! A gift, carefully handcrafted by local artists, artisans, brewers, distillers, roasters, and the like has value beyond the price tag!
Outdoor Fun
There's plenty of winter adventure to be had in Galena Country! Plan a snow day and take the whole family to the Nordic Center at Eagle Ridge Resort & Spa for ice skating, sledding, and cross country skiing, or check out Chestnut Mountain Resort for downhill skiing and snowboarding!
Cozy Drinks
'Tis the season to wrap your hands around a warm cup of comfort! Taste the delicious flavors of cocoa and coffee drinks from Galena Country's local cafes! 
Galena Country transports people to another time and place to enjoy one-of-a-kind experiences and adventures. Some historical, some timeless, and some brand-new, but always original! For ideas on what else you can do and see in Galena Country, browse the latest Visitors Guide.