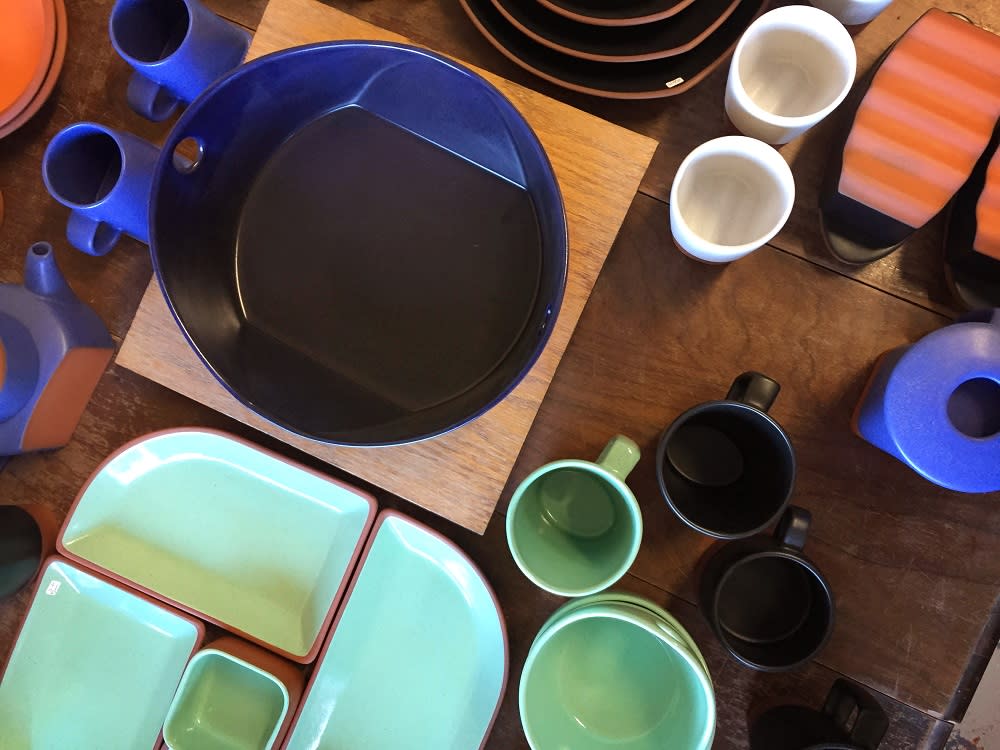 Image: Eshelman Pottery 
It's the most wonderful time to shop local! A gift, carefully handcrafted by local artists, artisans, brewers, distillers, roasters, and the like has value beyond the price tag! It doesn't matter if your gift recipient prefers fine art, earthy crafts, potent libations, or canned locally-grown goodness - it can all be found in Galena Country! 
Artistic Creations
What do wooden spoons, perfumes, functional pottery pieces, and beautiful paintings have in common? They're all made right here in Galena Country by local artists and artisans. Shop for one-of-a-kind-gifts from:
Craft Sips
Lift their spirits with a gift of locally handcrafted whiskey, vodka, and seasonals distilled by Blaum Bros. Distilling Co. Not just one brewery but three will have the beer lover in your life smiling from beer to beer with thirst quenching brews! Check out Galena Brewing Co., Highway 20 Brewing Co., Pecatonica Beer Co., and Mud Run Beer Co.
Captures of Galena Country
Breathtaking sunsets, lush rolling hills, majestic Mississippi River views, charming historic buildings and so much more! These priceless memories of Galena Country are captured by award-winning photographer Geoffrey Mikol from River Bend Gallery. Gift ideas include puzzles, coaster sets, calendars, inspire tiles, and even cutting boards showcasing Geoffrey's beautiful artwork!
Foodie Finds
Find the gift of sweet indulgence provided by homemade confections or tastebud teasers like naturally grown gourmet garlic guaranteed to inspire any foodie to hit the kitchen.
Cloud Wine
Home to four award-winning wineries, your wino friends are spoiled for choice in Galena Country! Grab a bottle from each of them for a festival of flavors like no other:
Home Grown
Clara Joyce Flowers offers fresh cuts of high-quality blooms grown along the rolling hills of the driftless region. Their botanically based; hand-crafted soaps will make anyone excited for bath time! For all things hemp, from cooling muscle gels to hemp tinctures - Sulcanna Hemp Farm is the place to shop!
Freshly Ground
Freshly roasted coffee beans have no rival! Quality-focused roasters in Galena Country offer small batch, single origins, signature blends as well as custom blends. Find your coffee lover's fix here:
Some might call it overkill, but we say go ahead and find a local Galena Country gift for everyone on your list! It will not only impress the recipient but will also support local businesses. In Galena Country, we've never been anything other than ourselves, and that's truer than ever today. Learn more about what this charming destination has to offer by browsing the Digital Visitors Guide and how you can enjoy it from the comfort of your own home.