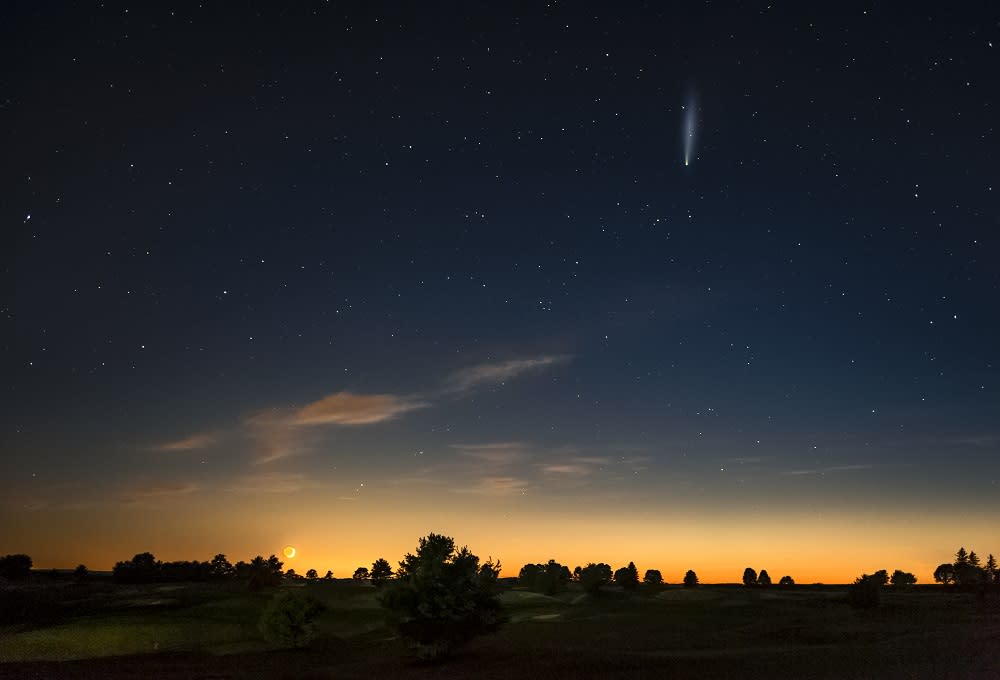 Image Credit: Henry Matthiessen
Escape to the countryside to experience the night sky as you've never seen it before — it's nature's free light show! Explore all of the awesome stargazing opportunities in Galena Country from watching meteors on the Mound to sleeping under the stars. 
Picture Perfect Parks
A stroll under the night sky is one of the best shows that nature has to offer. Plan a romantic walk through Grant Park or watch the sunset while perched along the bluffs of the Mighty Mississippi at Gramercy Park. One thing about Galena Country, is that you're never too far from one of twenty parks and trails that offer an incredible opportunity for a snuggle and a sunset. 
Nighttime Events and Programs
Interested in learning more about astronomy or having a unique and fun experience under the stars? The Jo Daviess Conservation Foundation hosts annual events for all ages of night sky enthusiasts. While Galena Country hosts many not-to-miss events, these are recommended for those who may want to experience the warm glow of a sunset, followed by a gorgeous night sky: Meteors on the Mound in August, Bonfire on the Bluff in Feburary, Great Galena Balloon Race in June, Galena's Halloween Parade & Festival in October, Holiday Fire in the Sky, and Night of the Luminaria and Living Windows in December.
Celestial Camping Experiences
Sleeping beneath the night sky offers a memory-making experience for the whole family! There's nothing like the crisp evening air filled with laughter paired with marshmallows around a cozy campfire. Pitch a tent at one of Galena Country's campgrounds for a starry getaway just minutes from downtown! Travel tip: pack a star chart to assist in finding constellations, star, and moon phases. 
Rural Lodging
Want to sleep under the stars in the comfort of the indoors? Galena Country is loaded with lodging options that showcase amazing astronomical views. Consider booking a stay at Eagle Ridge Resort & Spa, Chestnut Mountain Resort, Inn at Irish Hollow, Hawk Valley Retreat & Cottages, or a vacation rental amidst a wooded wonderland. 
Scenic Drives 
Take a romantic scenic drive to one of four vineyards, soak up the views at the scenic overlook, or take a leisurely walk along Galena's Historic Main Street after a delicious meal. One thing is for sure, no matter the time of day - there's no shortage of beautiful views in Galena Country! Book your stay and let the exploring begin with a browse through the digital visitor's guide.