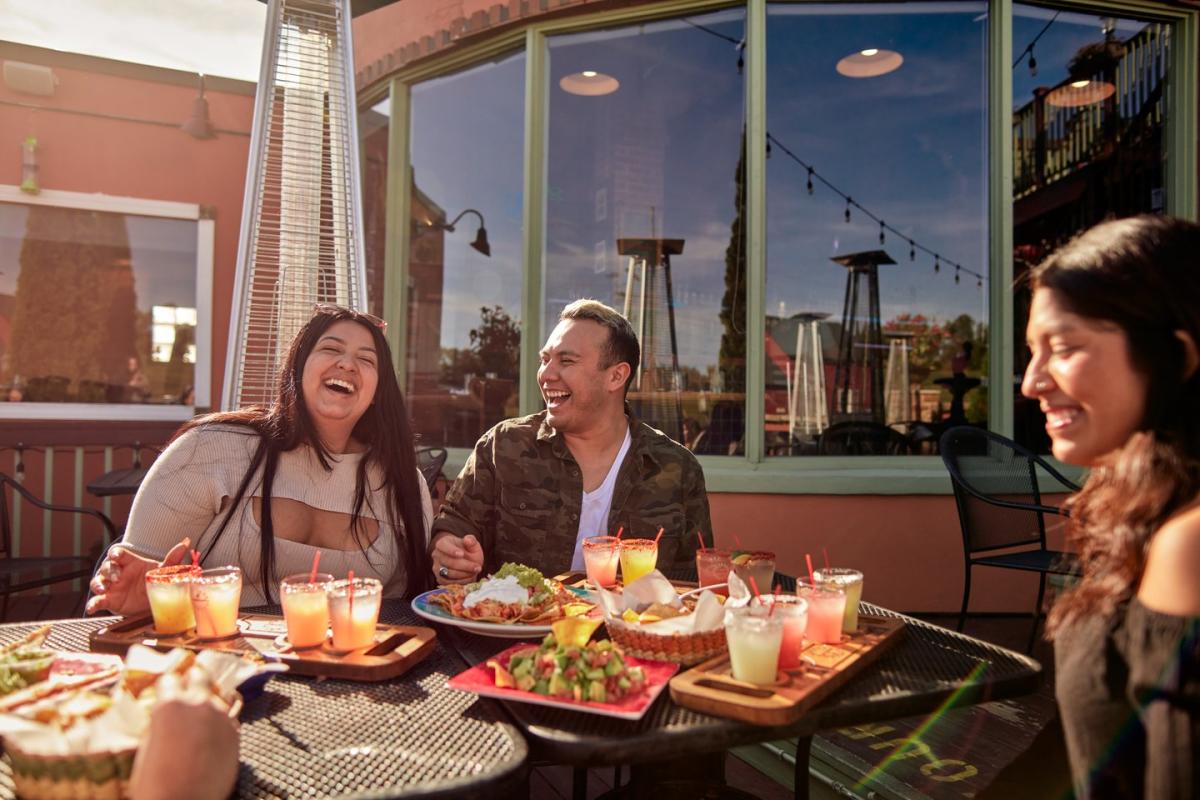 Galena Country has a strong history of inclusivity, with many residents and businesses championing equality and diversity. Many stores and restaurants that visitors and locals know and love are owned and operated by members of the Latino community, and in honor of Hispanic Heritage Month, we want to pay tribute to their hard work and dedication.
Galena Bakehouse, one of the newest additions to Galena's Historic Main Street, is well-known and well-loved for its mouth-watering empanadas! Empanadas resemble American turnovers or hand pies but originate in Spain. At the Bakehouse, these hand-held snacks are made with love. Co-owner Alex Arroyo-Karnish grew up making Puerto Rican empanadas after church with his grandma, and today, he shares that memory with the fortunate visitors of Galena. The Galena Bakehouse was born from a dream to provide quality, homemade food in a quick and convenient setting.
Like the Bakehouse, the owners of Adobos Mexican Grill recognized the need for quick, tasty lunch items in the Galena Country region. Co-owner Jaime Salazar is originally from San Luis Potosí, Mexico, and was a culinary arts student at Highland Community College in Elizabeth, Illinois. The owner's cuisine is based on his own recipes for sauces, marinades, spices, and special seasonings. What's more satisfying than a custom-made burrito? Make your way down the line of ingredients in just a few minutes while building tacos, nachos, burritos, and salads.
Campeche Restaurant has been serving authentic Mexican fare since the late 1970s. It is named after the city of Campeche in Mexico, located on the Gulf of Mexico, where the grandmother of owner Alex Lopez was born. As the original CEO of the company, she chose to name it after this specific city since many of her family recipes originated from there. Recipes, including her famous homemade margaritas and pico de gallo, have been passed down for three generations.
For a sweet treat, stop into La Michoacana Irmanaju, a Mexican shop that features a wide variety of ice cream and traditional delicacies. The ice cream at La Michoacana consists of less cream than its American counterpart, a definite must-try when visiting Galena Country.
Flavor town, here you come! With your dessert in hand, stroll down Galena's Historic Main Street, where you'll find Latinx-owned stores such as Galena Garlic Company. This charming store features gourmet-chef blends, rubs, seasonings, and artisan sea salts. These spices are blended in small batches and hand-packed in resealable chef pouches, guaranteeing freshness for at least nine months.
LA UNICA MEXICANA
After spicing things up, pop into La Unica Mexicana and Latin Brothers II for authentic Mexican groceries. These stores have it all, whether it be tortillas, chicharron or regional hot sauces. With these goodies, you'll be ready to prepare your very own authentic Mexican meals.
Fuel up at Kaladi's Coffee Bar, another Latino-owned gem. Here, the owners take the time to roast and grind their own beans and serve a perfectly handcrafted brew. Pair your beverage with a hand-kneaded, freshly baked artisan pastry or a delectable dessert and unwind in a warm and cozy environment.
OTHER GALENA COUNTRY FAVORITES
Hungry for something else? Pop over to The Market House for both Mexican and American fare. Visitors can also indulge in their favorite dishes at Los Aztecas II or Ayalas, both offering a variety of traditional Mexican cuisine and delicious margaritas. Galena Tajin Mexican Restaurant & Cantina also provides these specialties in a fine dining atmosphere.
Celebrate and support Galena Country's diversity by enjoying what these wonderful Latinx-owned businesses offer. They are integral to Galena Country's cultural and entrepreneurial fabric, and we wouldn't be the unique destination that we are without their unique touch.
Here, we encourage people to follow their passion, take a deep breath, relax and be themselves. This warm-hearted community welcomes everyone to visit and to experience the places and people that make it amazing for all.
Everyone loves a good story. And here, one story always leads to another. Find yours in Galena Country and support these wonderful Latino-owned businesses along the way! Plan a one-of-a-kind getaway today by booking your stay and browsing the latest digital visitors guide.