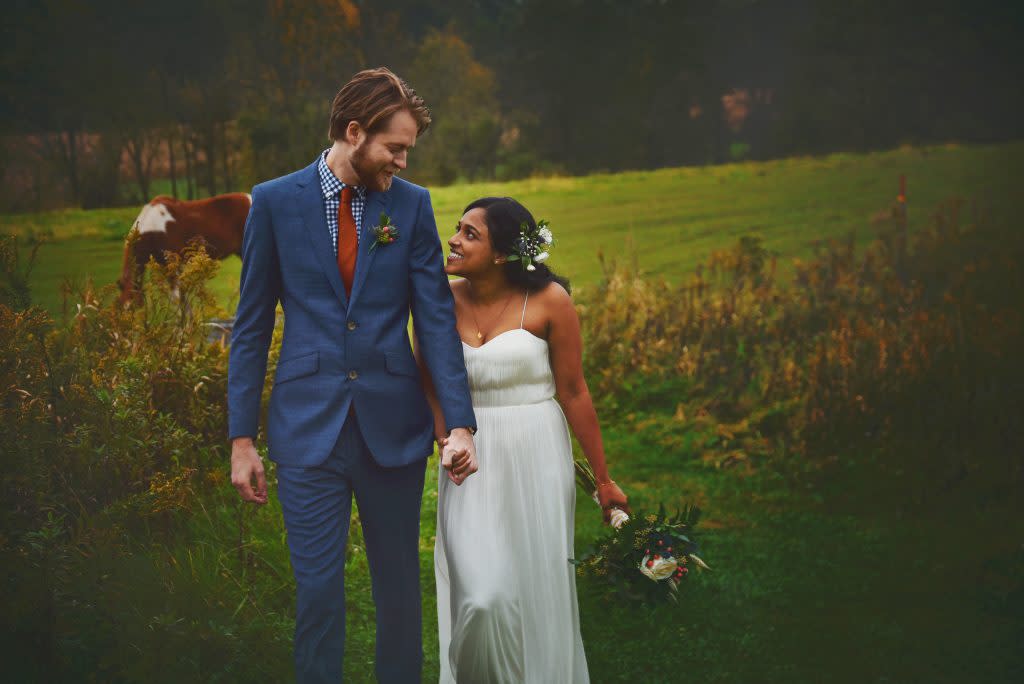 Overwhelmed by the thought of gathering hundreds of your friends and family together for your wedding day? Eloping is an option, but that's not the only way to avoid the crowd. Instead, have all the beautiful elements of a wedding, but on a much smaller scale.
Limit the guest list.
When planning a wedding, the guest list can easily get out of hand. For those committing to an intimate wedding, it's a good idea to cap the number of guests you'd like to invite. Micro-weddings with a smaller guest list offers an opportunity to really connect and make special memories with everyone in attendance.
Plan a destination wedding.
Having a destination wedding doesn't mean you have to go to another country, but it does allow you to plan an intimate wedding that is a better reflection of you, your partner and closest friends. Celebrating together allows for more connections and memory-making, for example zooming through the treetops at Longhollow Canopy Tours or hitting a round of golf before tying the knot.
Alternative venue.
One of the easiest ways to keep the budget and guest list down is to book a venue that suits a limited number. Intimate properties like the Jail Hill Inn, Goldmoor Inn & Dining, The Eagles Nest, and The Hellman Guest House all offer romantic opportunities for the micro-wedding of your dreams! Check out vacation rental booking sites like AirBnB and VRBO for private estates that are suitable for your special event. There's nothing more personal than hosting an intimate affair in a place that is meaningful to the couple!
Splurge on a smaller budget.
With a smaller guest list, you might decide that a four-course dinner for 50 people is better than cake and punch for 100. Small weddings give you the opportunity to really go 'all-out.' Guests can enjoy luxurious accommodations or a rehearsal dinner featuring fine dining that they may not usually purchase themselves. The shorter guest list makes things more accessible, think boxes of chocolates instead of a single truffle, exceptional live music filling the air, and luxurious arrangements of flowers as far as the eye can see.
The best of both.
Keep things intimate with your partner, have a private ceremony with just the two of you - exchange vows the morning of in a special location of your choice. Imagine, floating over the rolling landscape of the driftless region in a hot air balloon, hiking to a special place in one of Galena Country's 20 parks and trails, or overlooking the Mississippi River. Then, party on! If an intimate ceremony is most important, you can create a separate, larger guest list for the reception—and inform your guests of the arrangements.
Think outside of the box.
Oftentimes, brunch, lunch or an afternoon affair is a great way to share your moment, while keeping it personal. Imagine, brunching together in a private room, at one large table while overlooking the backwaters of the Mighty Mississippi. Exchanging vows in a craft brewery, the gardens of a beautiful Inn, or along the vines of a local vineyard, can be a dream come true in Galena Country. Let the planning begin with an inquiry at foldenburg@visitgalena.org and browse through the digital visitors guide.