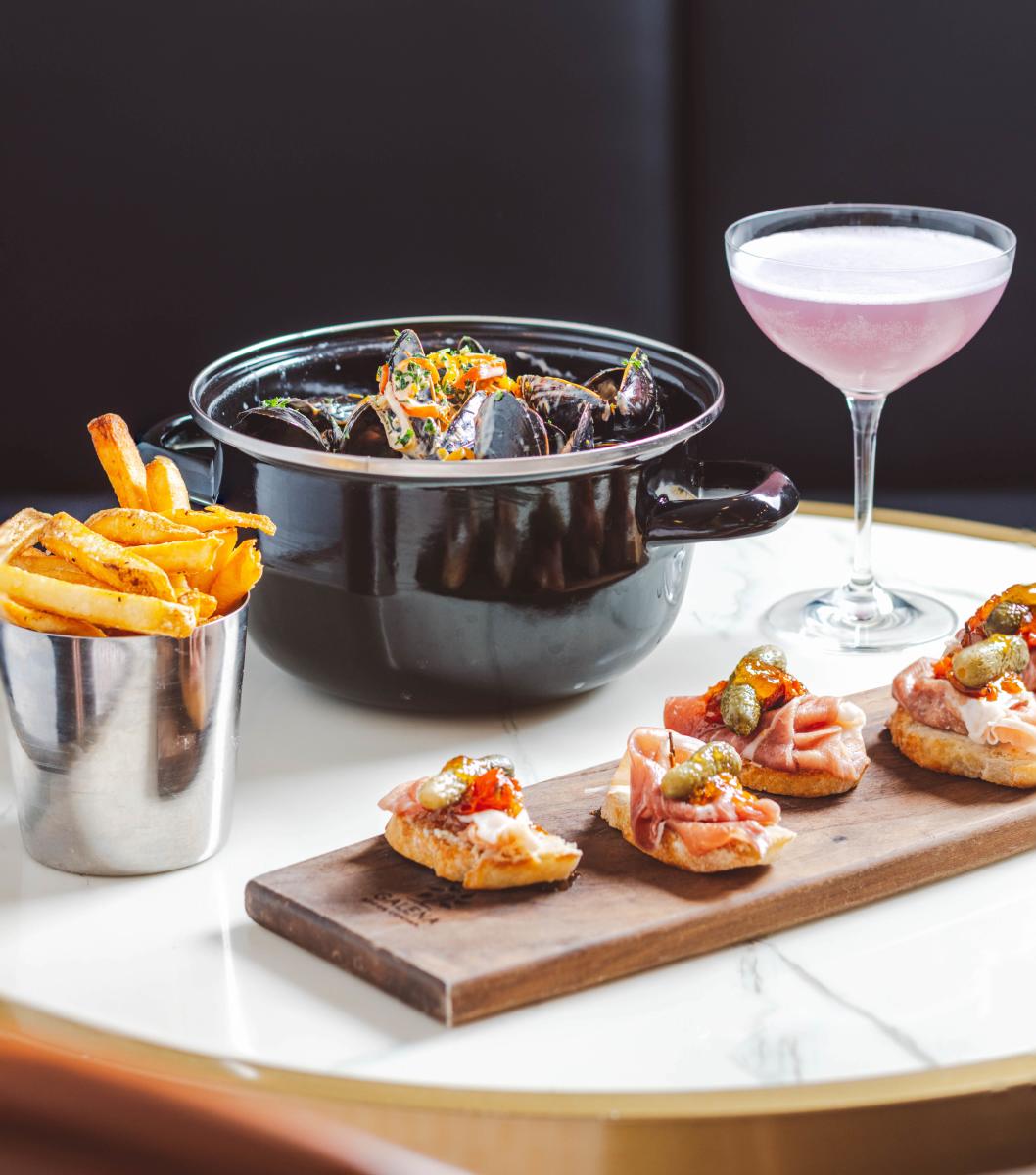 Sip, sample and savor the best of Galena Country!
Stepping onto Galena's Historic Main Street is like something out of a movie. Looking much like it did when President Grant strolled the streets, the buildings are now home to more than 125 independently-owned businesses. 
The aroma of freshly popped gourmet popcorn, hand-dipped chocolates and chargrilled burgers fills the air as you make your way in and out of exquisite boutique shops. While exploring Galena's downtown, here are some mouth-watering culinary flavors to explore. 
Located in the historic Logan House building, Big Bill's features a coffee bar with fresh, in-house roasted coffee. This cozy cafe offers a full breakfast menu, pastries, sandwiches, soups and salads. Your taste buds won't regret stopping in. 
This French bakery, with a vibrant, upbeat atmosphere, is especially known for its colorful variety of flavored macarons. Bread & Vine offers a vast assortment of freshly made pastries and sandwiches using local and European ingredients. If you're up for a quick bite at the bar, the knowledgeable bar staff can happily assist in selecting the perfect wine or cocktail to pair with your tasty meal. 
This charming tasting room is set in a three-story Italianate-style building, originally built in the 1860s. Sip on wine flights of the locally grown and award-winning wines of Galena Cellars Vineyard & Winery, which has produced more than 40 varieties of wines since the early 1970s. Or enjoy an offering of their handcrafted cocktails, savory small bites, and live music on weekends in this gorgeous, historic setting.
You won't want to miss this popular wine and martini lounge serving a diverse selection of wines, liquors and beers, as well as gourmet appetizers and desserts. Unwind with a specialty cocktail while soaking in the enchanting live music. And on Saturdays, Bloody Mary fans can wake up and indulge at the create-your-own Bloody Mary buffet.
Best known for its tasty specialty rolls and sushi bar, this Japanese restaurant is one of the locals' favorites. Their signature rolls are always handmade with the freshest yellowtail, salmon and tuna. Besides sushi, visitors can try a selection of other Japanese delicacies, including Yaki udon, ramen, or even seaweed salad. Spicy or mild, raw or cooked, the delicious variety of menu choices will please all palates.
But wait, what about dessert? Whether you count chocolate, candy, ice cream or milkshakes as your guilty vice, there are plenty of sweet temptations around every corner on Main Street. Indulge yourself!
There's so much more to explore in Galena Country; browse the latest visitors guide and book your unique stay today!