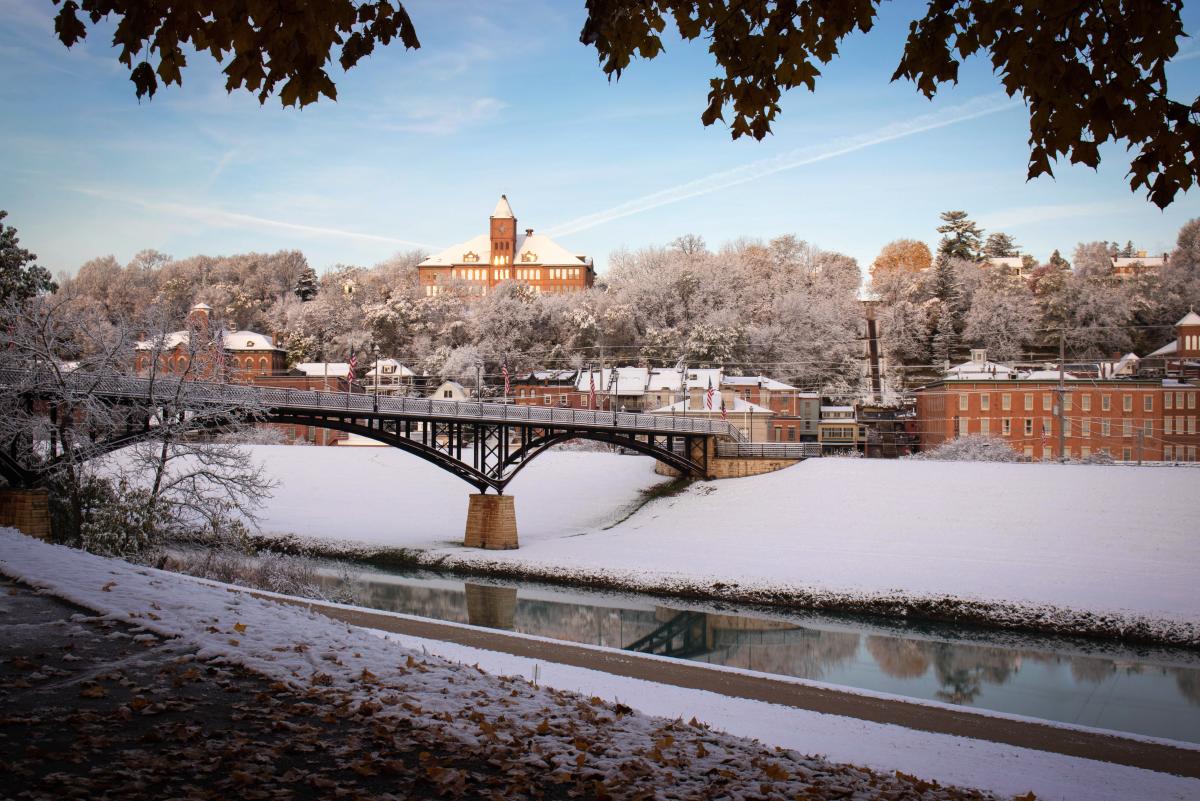 Everyone loves a good story, and here, one story always leads to another. Make plans to visit Galena Country with your closest friends and let the stories begin with this fun-filled, three-day itinerary. 
Day 1
Arrive in time to enjoy lunch at Vinny Vanucchi's "Little Italy," and fuel up for a day of exploration! Following, stretch your legs and explore Main Street before checking into the historic Desoto House Hotel, Illinois' oldest operating hotel. After getting settled, take some time to delve into the 125 boutiques, galleries, attractions and eateries situated on Main Street. Head back to the hotel to freshen up before a gourmet meal at Fried Green Tomatoes. Begin with a mouthwatering fried green tomatoes appetizer, and finish with a house-made, vanilla bean crème brulee for dessert.
Day 2
Delight in breakfast across the river at Otto's Place for a unique homemade dish, paired with a signature Bloody Mary or mimosa. Make your way up the street to the Ulysses S. Grant Home State Historic Site for a tour the home of the 18th President of the United States, where most of the original furniture remain. Head back for a stroll on Galena's Historic Main Street before indulging in lunch at the Galena Brewing Company. Next, experience the Blaum Bros Distilling Co., for a complete look at the art of distilling. Be sure to grab a handcrafted cocktail in the cocktail lounge, following the tour. Relax back at the hotel and freshen up for dinner and a show at Amelia's Under the Lamplight Dinner Theater. Finish the evening off with live music and a martini at Miss Kitty's Grape Escape. 
Day 3
Arise for breakfast at the hotel or venture up the street to Victory Café, a casual café located in the heart of historic downtown Galena. Following breakfast, take part in a Galena Country Original Experience, Coffee Cupping with local roaster, Earl Thompson at Galena Roasters. On the way out of town, stop in Elizabeth for a photo-op at the Long Hollow Scenic Overlook, and for coffee and lunch at E-town Coffee Co. 
If you want to make the most of your time, go to a place frozen in it. Experience Galena Country with friends, because we have a history of seeing things others don't. And when you're here, you'll see and do things you won't see anywhere else.