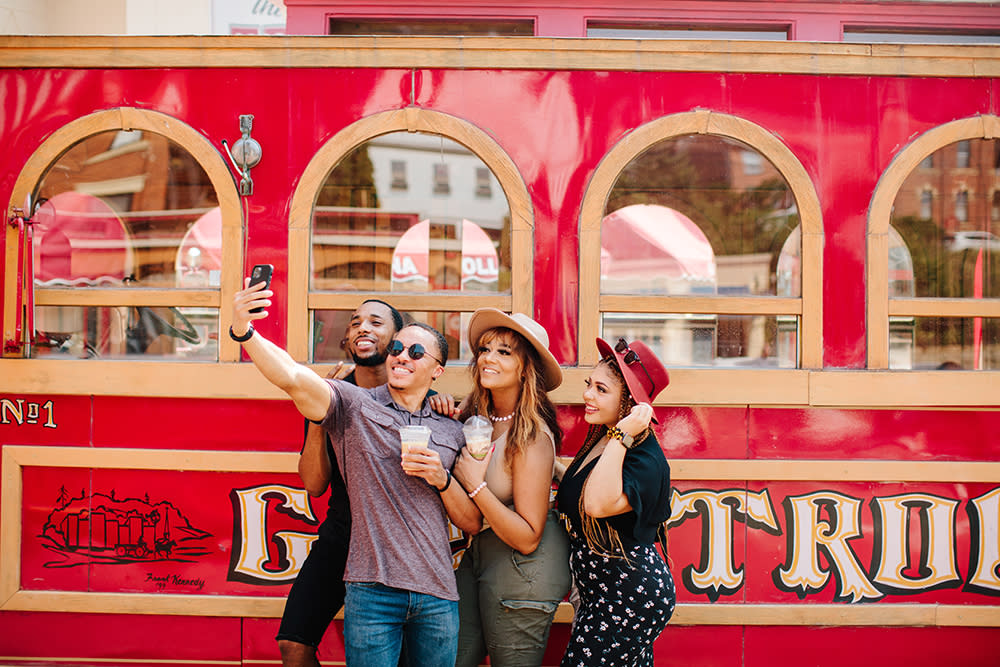 Hardworking teams need some time out together to refocus and reenergize. What better place to increase team collaboration than in historic, scenic, and fun-loving Galena Country! From gliding through treetops on a zipline tour to watching sparks fly at an old blacksmith shop demo, there's something for every interest and personality on your team. We have highlighted some ideas to choose from when planning the perfect retreat.  
Group Accommodation 
Whether you have three or twenty team members, Galena Country has everything from cozy B&B's, to large resorts to accommdate everyone. Some ideas include the following: 
Experiential Activities
Experience authentic offerings perfect for groups. Take a peek behind the scenes on a tour of a brewery or distillery, create your own scented candles, be entertained at a magic show or go on a ghost hunt in haunted Galena.  
Outdoor Adventure 
Galena Country's rolling terrain creates a natural playground for unique outdoor activities! Feed your hunger for adventure with these fun team-building experiences: 
History Explored 
Learn about the history of Galena Country together! Gain an insight into the 1832 Black Hawk War with a visit to the Apple River Fort or follow in Ulysses S. Grant's footsteps with a visit to his home, frozen in time!
Shopping
One-of-a-kind shopping in Galena Country means that the name of the game is boutique! From leather apparel, cigars, locally roasted coffee, and sportswear to delicious food items, everyone in your group will find something on Galena's Historic Main Street. This charming half-mile is lined with more than 125 shops and restaurants!
Group Dining 
Break from chain dining with singular eateries offering artisan-inspired dishes from around the world at every corner! Some group-friendly restaurants include the following:
Take the guesswork out of your next Group Tour with a message to the Group Experience Director and a browse through the digital visitors guide.  In Galena Country, we've always been known to have a good time... times may change, but that never will.