Steeped in history, Galena Country is the perfect setting for antique treasure hunting. Admire ornately carved legs of an antique coffee table or, perhaps, a funky lamp with a hand-molded base. Though many items have lost their luster, they stand with glory and pride intact.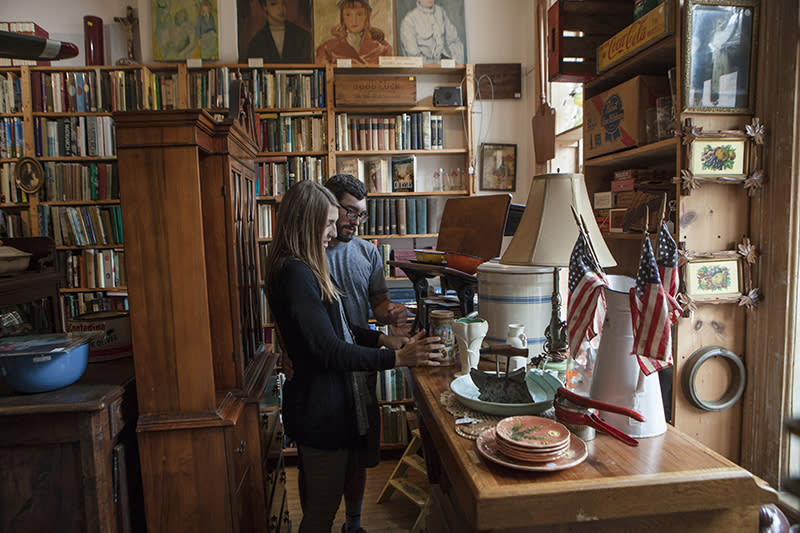 Red's Wholesale Barn offers a unique thrifting experience in Galena. The Barn stores hundreds of metal items waiting to be customized into a piece of art. The Yard, located downtown, showcases cast iron, yard décor, weather vanes and even whiskey barrels.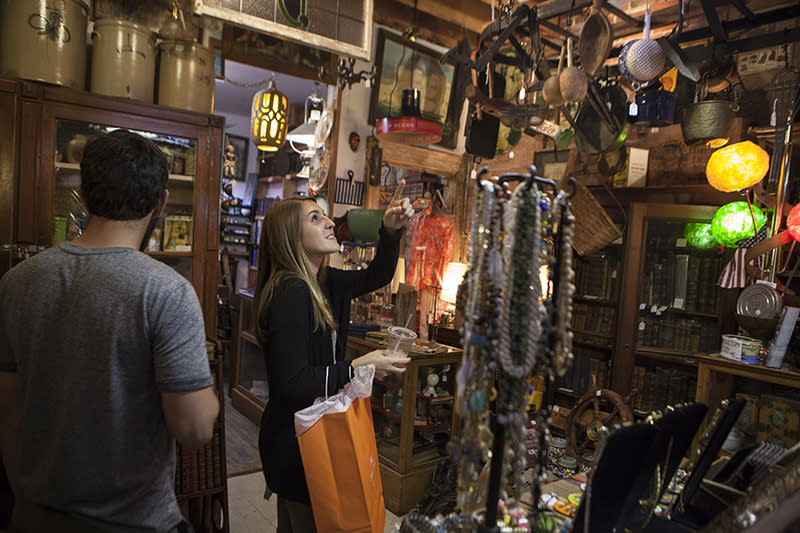 There's also The Galena Antique Mall, located on Highway 20, just two miles east of downtown Galena. This mall includes more than 55 dealers selling antiques, collectibles, jewelry, furniture and vintage toys.
Galena's historic Main Street, is home to Gustafson & Grey Ltd. This store features antiques, fine jewelry and unique finds.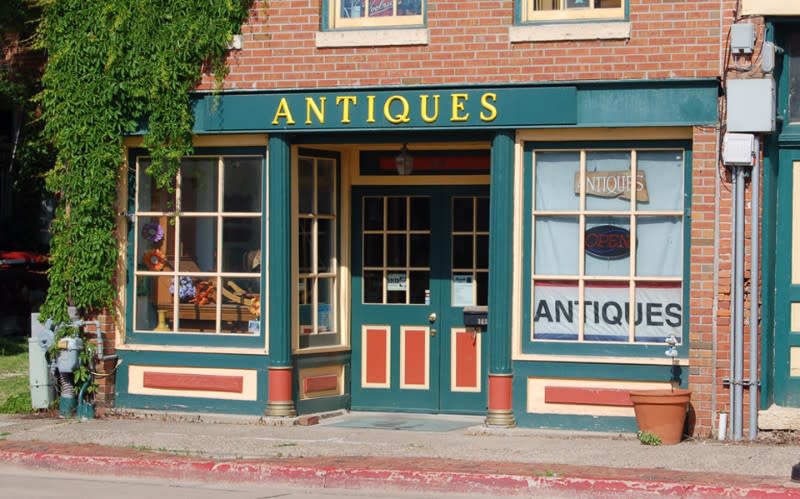 Bookworms enjoy sifting through 30,000 quality used books at Peace of the Past! These books are surrounded by other interesting finds, including vintage advertising memorabilia and retro furniture. Speaking of retro, Tin Pan Alley carries pieces that span centuries, including art deco, mid-century modern and primitives.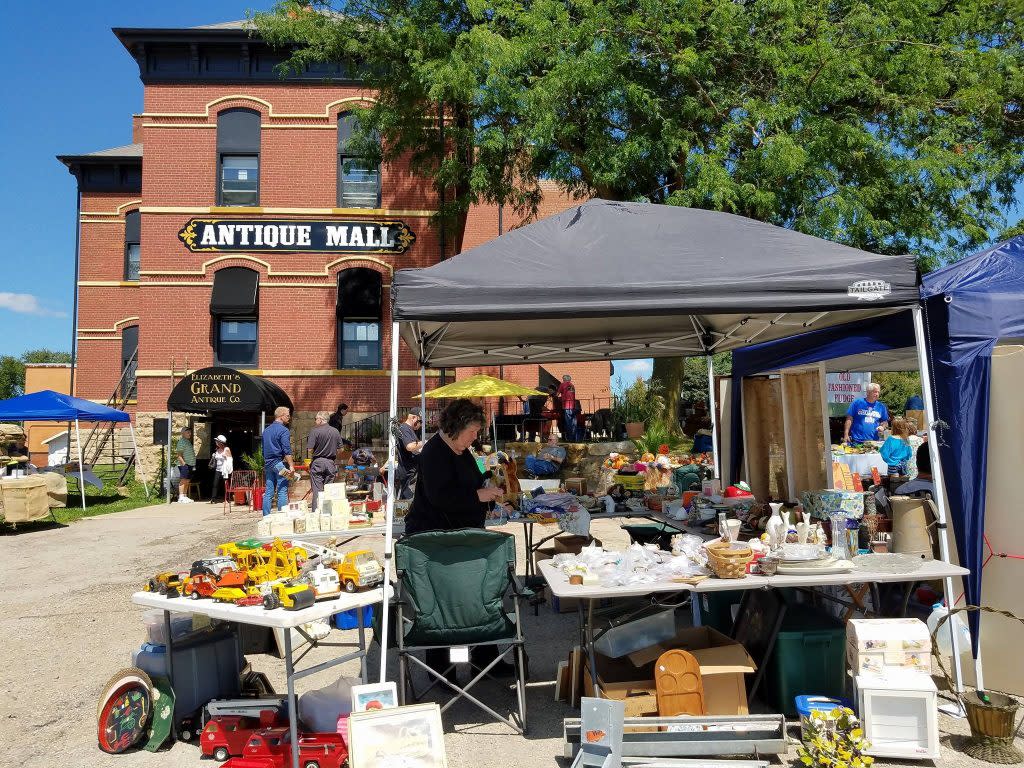 Explore Elizabeth for exciting antique gems! Located just a few miles outside of Galena, Elizabeth is known for antiquing. Check out Common Cents Resale. They pride themselves in keeping the shop fresh by treasure hunting for product throughout the country. Here, you will find a large amount of furniture as well as art pieces, ornaments, crockery… you name it!
While perusing new, used and antique furnishings at A Bushel and a Peck, stock up on local, and uber tasty, homemade and homegrown products.
Elizabeth Grand Antique Co. promises to keep one occupied for hours on end with its 28,000-sq. ft. antique mall. Touch a piece of history at every turn and imagine the life lived at the time of its creation.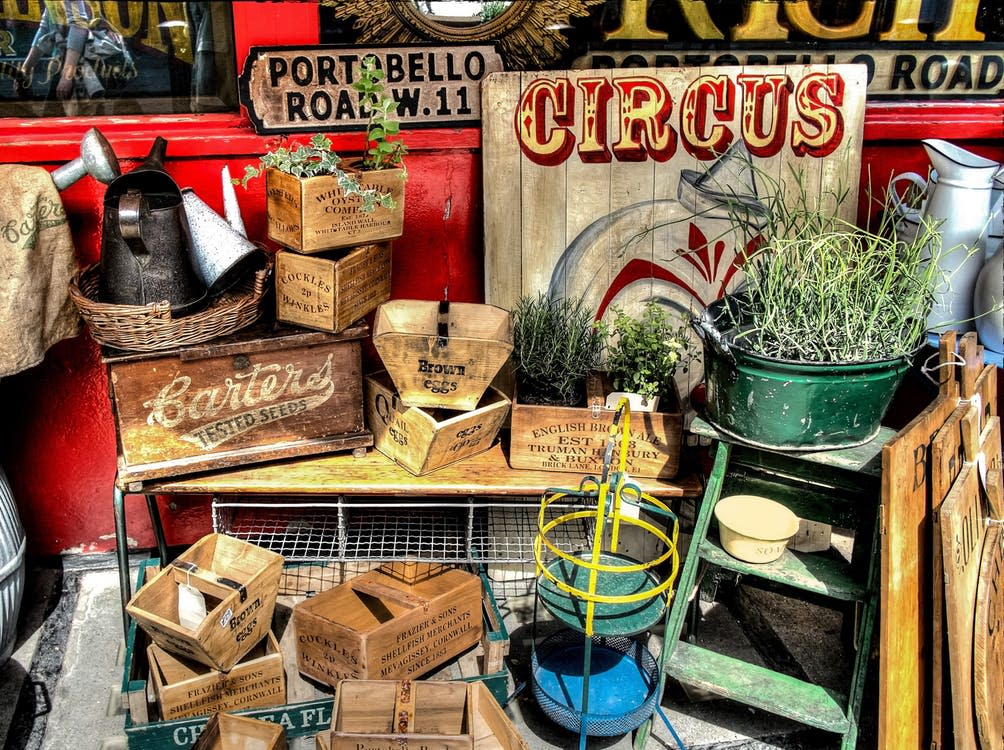 Need a bit more of a thrift fix? Check out Sullivan's Antiques in Hanover, which offers antique and vintage furniture as well as a little bit of rock-n-roll! Antiques Etc. is a 100-year-old farmhouse in Stockton, showcasing ever-changing collections. Dusty's Closet Antiques in Warren, welcomes shoppers to explore their 1856 brick house full of beautiful antique furniture, vintage collectibles and small gifts. Treasures await!
We have a history of seeing things others don't, and when you're here, you'll see and do things you won't see anywhere else... we call it being original! Start planning a trip today by browsing the latest Galena Country Visitors Guide and book your accommodation early.