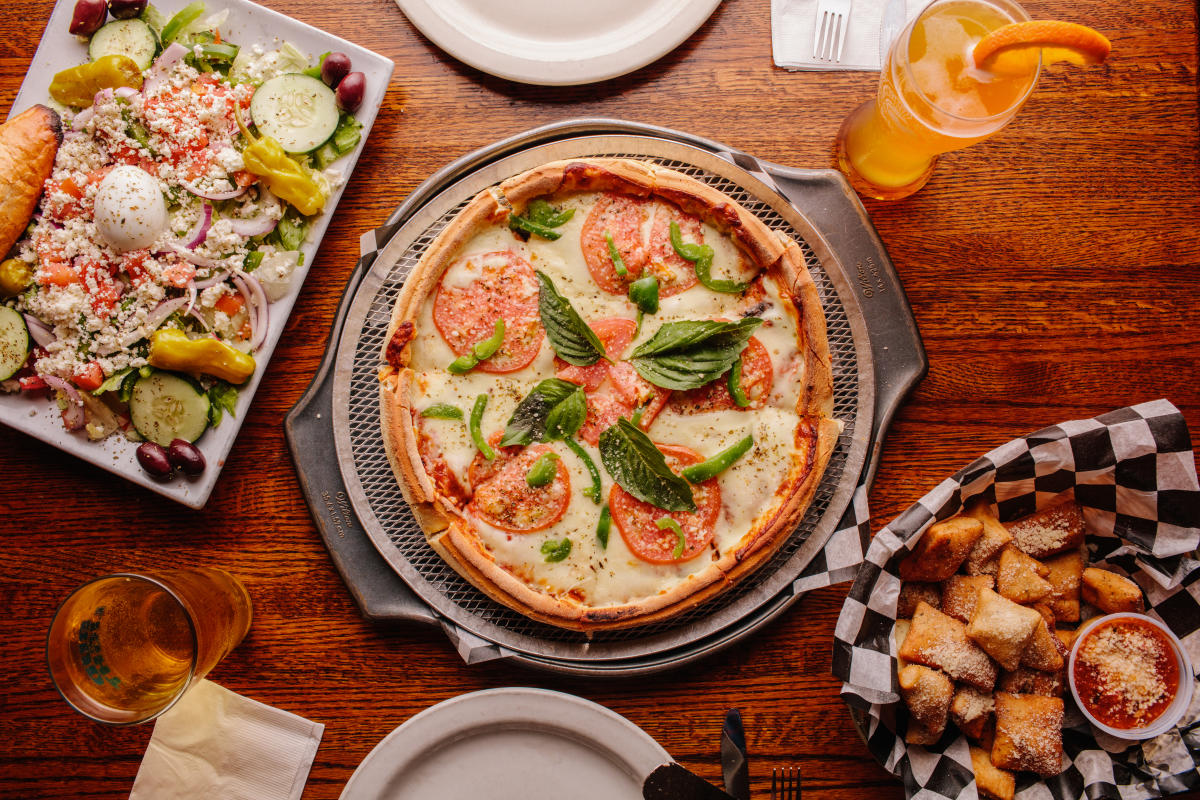 It's cheesy, gooey, hot and saucy! Whether you crave a traditional or exotic slice of Italian pie, Galena Country eateries offer an all-encompassing array of flavors, toppings, crusts and preparations! Ready for those photo-op-worthy cheese pulls? Let's dig in...  
This quaint, family-friendly store in Stockton offers homemade thin-crust pizza, daily specials, and delicious appetizers such as mac & cheese bites and jalapeno poppers. Choose from 15 toppings to create your perfect pizza, just the way you like it. 
Delivering its slices of heaven for many years, Cannova's specializes in homemade fine Italian cuisine. Give their signature "Typo" pizza a try and they have the option of a delicious Gluten Free crust too!  
This local's favorite is a short drive from Galena's Main Street and serves specialty pizza, burgers, and beer. Don't miss out on their chicken alfredo or BBQ chicken pizza!
Delicious pizza, spacious outdoor seating, and irresistible beer nuggets make Gobbie's a fun place to enjoy a slice while catching the game. Try something new like the Gyro pizza featuring fresh basil, Kalamata olives, gyro meat, and feta cheese.
This family-friendly restaurant offers a delicious menu, with its signature dish being "Happy Joe's Special," a taco pizza that combines the flavors of Mexican cuisine with traditional pizza ingredients.
Add your favorite toppings to a specialty "rustic" style crust for a unique and delicious pizza. A cozy atmosphere and friendly service add to this great experience. 
Located on Galena's Main Street, Paradise is famous for its signature Bloody Marys and hand-tossed pizza crust. Enjoy a delicious specialty taco pizza, and be sure to check out daily lunch and dinner specials!
Relax with a specialty martini, glass of wine or craft beer over a tasty pizza while enjoying live music at Miss Kitty's Grape Escape! 
Enjoying a pizza while watching a gorgeous sunset over the Mississippi River is a one-of-a-kind experience! Dig into a specialty gluten-free cauliflower pizza and the spicy "Inferno" pizza is a must-try!  
Fresh, locally sourced ingredients with the option of a gluten-free crust make a gourmet pizza from this bistro a delicious choice. For a unique flavor, experience the "Deep Roots" pizza. It's drizzled with local honey and features Italian sausage, arugula, garlic olive oil sauce, and feta and mozzarella cheese. Yum!
No matter how you slice it, Galena Country has the triangle of cheesy goodness that you're looking for! Explore more of Galena Country's amazing dining options in the latest Visitors Guide and while you're there, check out the awesome lodging choices!