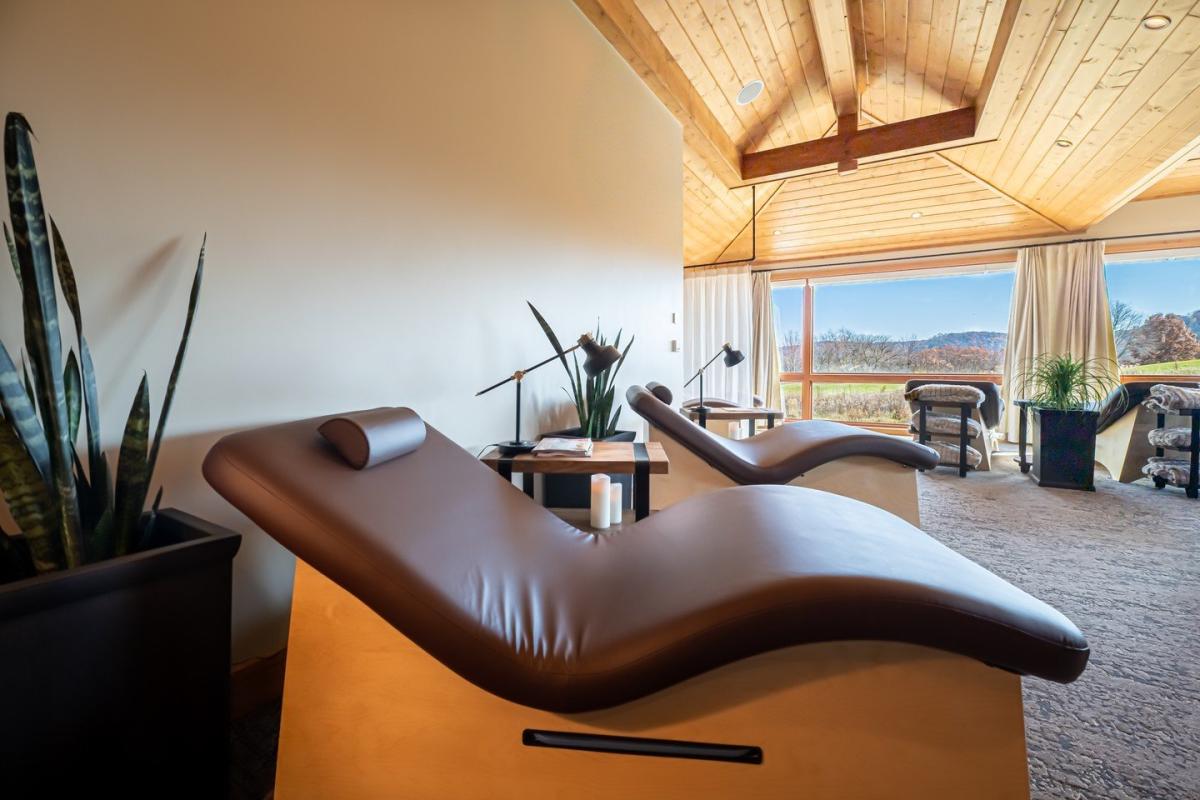 We all need a little R&R now and again. In fact, most of us probably don't get enough time to ourselves to re-charge those batteries. Here are a few top ways to refresh with a retreat to Galena Country.
Spa Day
There's nothing better than spending the day relaxing, sipping champagne, and being pampered. Treat yourself to a relaxing spa day at one of these incredible spa and wellness centers:
Baaaa-Maste
Whether you're into outdoor yoga, indoor yoga, or even yoga with goats, we've got you covered! Check out all of Galena Country's options for a fun and fit experience. Galena Goat Yoga is perfect for animal-loving groups looking for an unforgettable activity. For more traditional yoga enthusiasts, check out Awake 4 Yoga for pop up, private, and group yoga.
The Great Outdoors
Unplug and reconnect with nature by spending some time outdoors. With incredible terrain, Galena Country offers many opportunities to explore! A serene walk or hike in one of the many parks and trails, a leisurely bike ride along the Galena River Trail, or peacefully paddle your way down the Galena River. All are great options to relax and disconnect from the stresses of everyday life.
Libations
Taste and tour your way through the county at alluring wineries, a distillery and craft breweries. Consider booking a wine tour or take a scenic drive to explore the lush landscape of the driftless region. If you're interested in live music at a local establishment, or perhaps a sports bar, check out these ideas for pubs and nightlife.
Golf
Nothing beats a relaxing round on one of Galena Country's eleven golf courses. The rolling hills of Northwest Illinois provide a memorable and unique golfing experience. Check out Woodbine Bend's links-style golf course, Lacoma Golf Club in East Dubuque, Galena Golf Club and The General at Eagle Ridge Resort & Spa.
Cozy up and Relax
While exploring the corners of Galena Country, be sure to pick up some of your favorite beverages to bring back to your room. Sit back, relax with a glass of wine while taking a bath or reading a good book. Galena Country is rich in offerings for a relaxing time with your friends, family, or by yourself. Start planning your retreat with a stress-free browse through the visitor's guide and booking your stay.