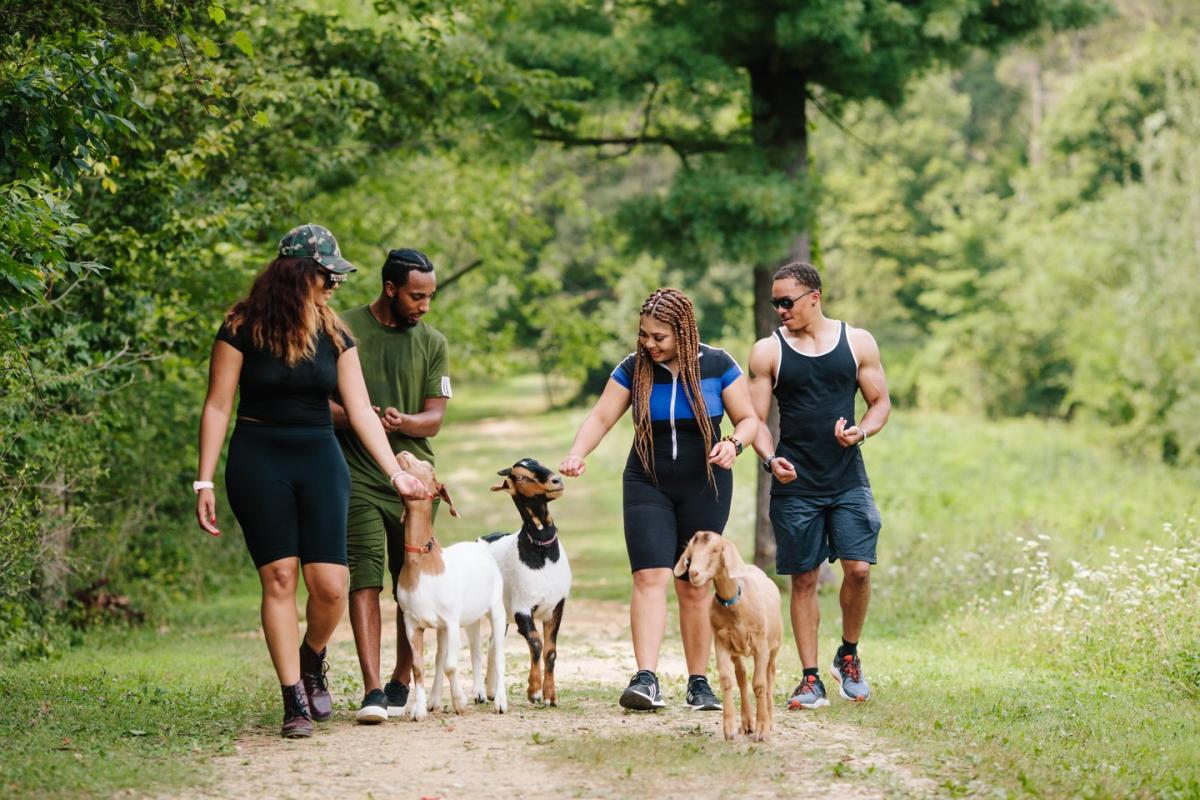 Galena Country's rolling terrain along the Mississippi River creates a natural playground for outdoor relaxation, whether you want to go-go or go slow. Here are some fresh-air fun ideas:
1. Alpine Slide, Boat Cruise, Segway Tours and more
Chestnut Mountain Resort is situated on a wooded palisade overlooking the Mississippi River and offers an array of outdoor activities! Race down 2,050 feet of the terrain-tailored Alpine slide track to the banks of the Mississippi. Soar high above the mountain peak on the Soaring Eagle Zipline for an awesome perspective of the river. Enjoy a Mississippi River Cruise to learn about the surrounding wildlife and history of the area. Go on an adventure off the beaten path on a Segway Tour over 220 rolling acres of mountain terrain or take in the beauty of the mountain by bike along the trails. The Mini Golf & Disc Golf courses offer hours of fun and challenges all levels.
2. Kayaking, Canoeing, Paddleboarding, and E-biking
Galena River Outfitters allows you to explore Galena Country via land or water by offering a wide selection of rental equipment such as kayaks, canoes, stand-up paddleboards, electric bikes, and road bikes. Enjoy the freedom of exploring on your own, or opt for a guided adventure. Nuts Outdoors supplies a full fleet of electric fat tire bikes for you to explore Galena Country's hilly terrain with ease and offer kayak, paddleboard and fishing gear hire to enjoy on the historic Galena River.
3. Ziplining through The Trees
Find your wild at Long Hollow Canopy Tours. Glide through Tapley Woods on 6 zip lines, rappel down platforms and cross the 140-foot sky bridge. The tour begins with an enjoyable UTV ride through the trees to the first platform. Reach speeds up to 40 mph and heights of 75 feet. The course gets progressively longer, starting with shorter zip lines and ending with 3 zip lines over 700 feet long. Guides will share their knowledge on the plants and animals of Northwestern Illinois during your tour!
4. Goat Trekking
Reconnect with nature and with some really fun companions at Hoof It Goat Treks! While walking through native prairie and forest, baby goats (kids) will keep you company and play around you as you walk the paths. If you're not up for a walk, enjoy a play date with the goats on the porch instead, or bottle-feed the kids (when applicable) before relaxing beside a bonfire under the stars!
5. Hiking, Birding, Fishing and Exploring Parks & Trails
Hike or bike your way through parks and trails surrounded by breathtaking sights and rich history of prairies, forests and effigy mounds in Galena Country. Enjoy a day of fishing from one of the beautiful lakes, rivers, and creeks or grab a bird guide and binos to explore the many bird species in their natural environment.
6. Golfing 
Galena County is one of the Midwest's premier golf destinations. Choose from 11 different courses for a memorable golf experience. Picturesque nine-hole layouts and challenging, world-class championship courses provide the perfect fairway to suit your level of play. If you need to brush up on your skills… take up a state-of-the-art golf lesson with Nathan Studtmann Golf!
Galena Country transports people to another time and place to enjoy one-of-a-kind experiences and adventures! For more outdoor activities, popular shopping and lodging options, browse the official Galena Country visitors guide.