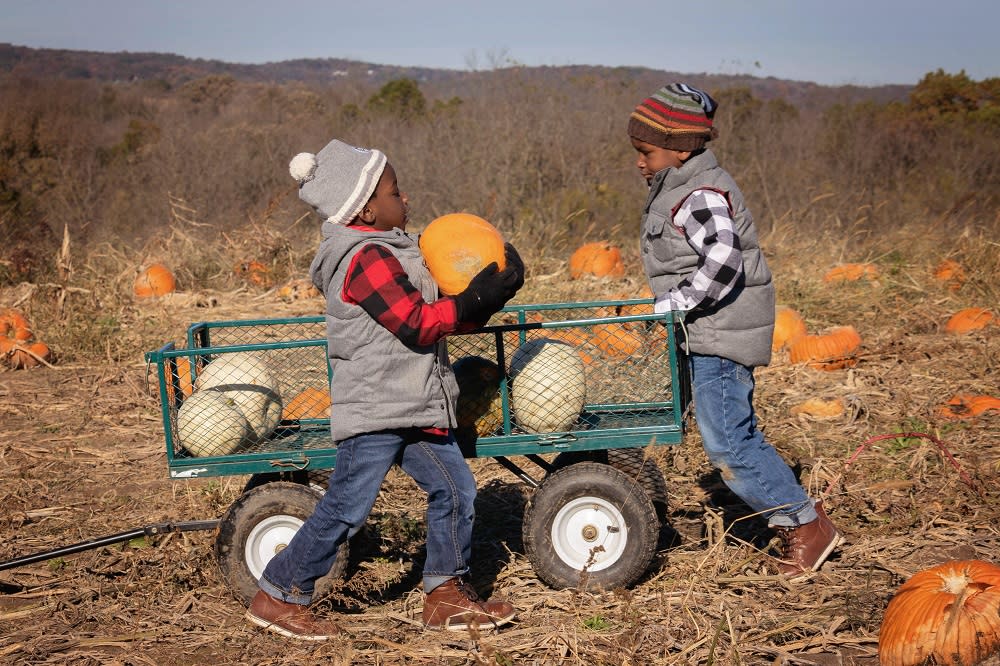 You don't have to be a professional photographer to land great photos in Galena Country! Look out for these top photo op spots and be sure to tag us with #GalenaCountry so that we can follow along.
Well known for its impressive views of the Mighty Mississippi River. Take advantage of the chair lift for an awesome perspective!
This historic park boasts beautiful views of the Mississippi River and the Julien Dubuque Bridge which connects Illinois to Iowa.
Stand on the porch of the Grant Home, where President Ulysses S. Grant once stood or pose with the statue of Grant's wife, Julia!
It's the perfect place to capture snaps of the city, take a selfie with Grant's statue or the historic cannons. The footbridge connecting Grant Park to downtown Galena offers many photo opportunities too.
The scenic outlooks on this preserve make for outstanding sunset shots! Look forward to 180-degree views of Galena and views across three states.
Take your photography to new heights on a balloon ride with Galena on the Fly! Take snaps of the rolling landscapes beneath you or of the majestic balloons floating above you!
Lined with shops and restaurants all housed in beautifully restored 19th Century buildings. Favorite picture spots include the Green Street Stairs and the cobblestone street at the Old Stockade.
Built in 1857 and originally used as a passenger train depot, this building features Italianate architecture. It has long been a Galena landmark and very popular photo spot!
Find these vibrant masterpieces in downtown Stockton which serve as the perfect backdrop for your Insta shots!
Can the whole family fit on this giant pink chair? It's been done before, give it a try or strike a pose of your own! For some great ideas on places to see and things to do in Galena County, take a look at the official travel guide. To book your accommodation, choose from a wide variety here.