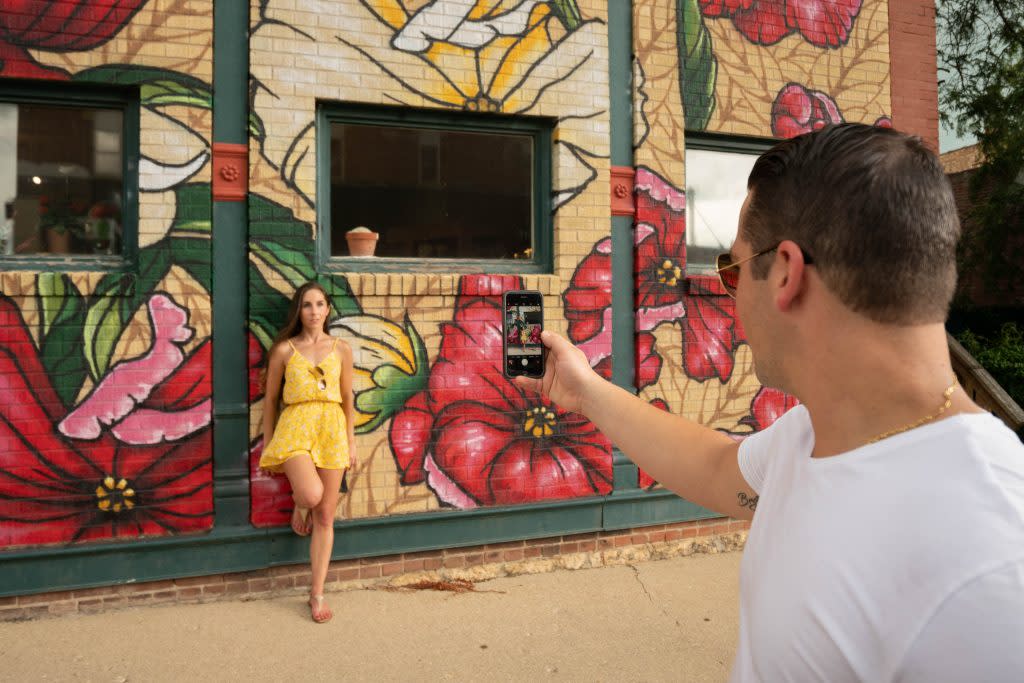 Considered the eastern gateway to Galena Country, Stockton is a community rich in historic treasures and is the birthplace of the first Kraft Cheese plant in 1914! It is also home to gorgeous larger-than-life murals painted throughout the downtown area.
Discover these colorful and story-telling murals while exploring the historic Stockton.
At the corner of E. Front & N. Main St. This was the first mural to embrace historic downtown Stockton in 2016.
116 N. Main St. next to Ace Hardware. Next up is an ode to our native settlers, with this colorful mural of an American Indian by artist Chris Shannon. 
At the corner of N. Main St. & West Front Ave.This one might not have as much detail, but there is something beautiful in the simplicity of its large singular rose.
At the corner of N. Main St. & E. Front Ave. This stunning floral design has the perfect home on the side of a florist & home décor store.
At the corner of Main and E.Queen Avenue. The newest mural can be found opposite the historic Great Western Hotel, named after the Chicago Great Western Railroad that had a depot nearby.
Just like the area represents, Galena Country is full of great stories and colorful characters! Discover more by browsing the latest digital Visitors Guide.