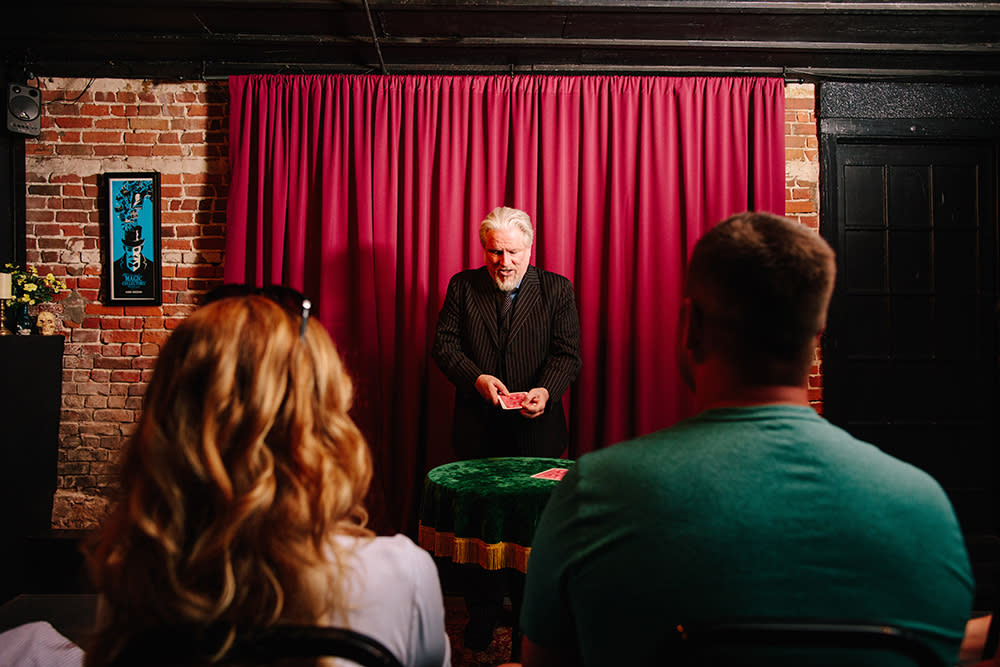 Are you thinking about taking a midweek vacation to Galena Country but wondering if there will be anything to do, let alone after 5 p.m.? Well, pack those bags, there is more than enough to keep you entertained and the best part is, where will everyone else be? Waiting for their weekend vacations of course! Take advantage of this novel idea and profit from less crowds.
Outdoor Activities
Naturally, enjoying the outdoors with others is fun, but if you're looking for an experience that feels a little more solitary, visiting parks and trails midweek can be rewarding! Hike with entertaining goats, race down an alpine slide to the banks of the Mississippi, soar high on a zipline, or enjoy a friendly round of mini golf.  
Shopping
Galena Country's charming and independently owned storefronts will keep you shopping the entire day, but no need to stop there; the following stores are open after 5 p.m. Enjoy extra elbow room while browsing delicious eats and treats, clothing, homeware, specialty items, and more. Every Thursday night,  live music along Galena's Main Street  will serenade you while you shop. 
Entertainment
Finally, there are some fun events that take place during the week that are typically targeted toward locals, such as trivia nights, weekly car shows, and live music - join in! How about a ghost tour or haunted pub crawl (if you dare) or enjoy a delicious wine tasting or Magic show!  
Midweek Travel Tip:
Dining is generally less busy during the week, and you could even be seated right away; additionally, you might even benefit from midweek restaurant deals such as burger night at Millennium Bar & Marina on a Thursday night! Pay just $1 for a burger with the purchase of any beverage.
Galena Country transports people to another time and place to enjoy one-of-a-kind experiences and adventures. Some historical, some timeless, and some brand-new, but always original! Browse the latest Visitors Guide for more ideas on how to enjoy good times and find your comfy lodging here!