Let's talk about Dad! We love him more than he knows and, every year on Father's Day, we shower him with gifts and adoration. Traditionally, it's socks, ties, and tools that make Dad smile on Father's Day. It's time for new traditions... break free from the expected and surprise Dad with the gift of a Galena Country getaway!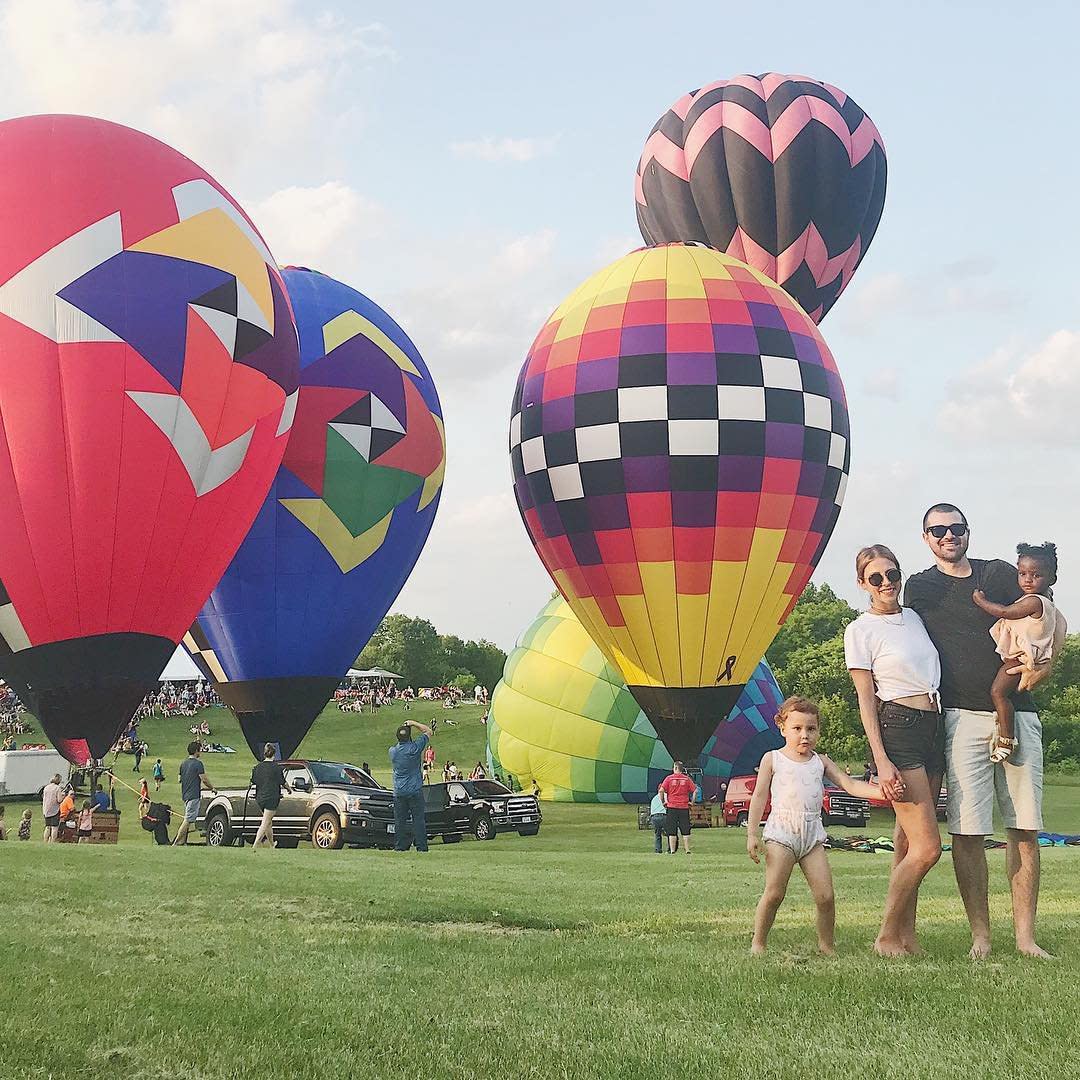 Credit: @samaratoby Galena Country not only offers one-of-a-kind gifts to purchase for Dad but also experiences that you can enjoy together and create special memories. From kayaking and golfing to the plethora of gift shops along Galena's Helluva Half Mile, you'll be able to give Dad nothing less than the best to thank him for all he has done. Book your accommodation now to secure the surprise!
Relax and Recharge
The best way to get Dad to relax and become acclimated to the slower pace is to take him on a scenic, historic drive along Stagecoach Trail Road as you enter Galena Country. This road follows the original stagecoach route between Galena and Chicago. The gently curving and hilly two-lane road, originally established in the mid-1830s, flows across the scenic country landscape and is steeped in history. Drive through the towns of Nora, Warren, Apple River (with the option to take a detour to Apple River Canyon State Park), Scales Mound and end in the renowned town of Galena.
Reconnect with nature 
Now that you're both relaxed, it's time to get active and enjoy the outdoors! Take Dad birding at the Valley of Eden Bird Sanctuary in Stockton, featuring more than 100 bird species and 6.6 miles of mowed trails on 409 acres. Notable Illinois species of conservation concern include the Henslow's sparrow, bobolink, red-headed woodpecker, and northern harrier. Explore the many other parks and trails throughout Galena Country too.
A new perspective 
Give Dad a new perspective with a thrilling experience at Long Hollow Canopy Tours! Zipline together through the trees at Tapley Woods at speeds up to 40 mph! This 2.5-hour tour begins with a UTV ride through the woods and finishes with a rappel or quick jump from the trees! What fun!
Float among the clouds
Is ziplining not high enough? Is a Hot Air Balloon ride on his bucket list? Galena On The Fly will take care of that! Liftoff in one of the largest hot air balloons in the country. Drift above the rolling landscapes of Galena Country while taking in views of Illinois, Iowa, and Wisconsin from your 3,000-foot high perch.
Pedal it out   
Is that too high? Okay... what about renting a couple of bikes from Fever River Outfitters and cycling along the beautiful Galena River Trail just steps away from downtown Galena? It features towering bluffs and beautiful views of the Galena River. If you complete the 8.8-mile stretch, you will reach Chestnut Mountain Resort, another outdoor playground! Take the chair lift to the top of the mountain where you can enjoy a refreshing drink while overlooking the Mississippi River, before exploring the array of activities that are available, such as segway tours, mini-golf & disc golf, river cruises, an alpine slide and more!
Reel in memories 
If Dad just wants to float down the river and have you listen to "when I was your age" stories... grab a tandem kayak from Fever River Outfitters and get a-floatin' down the beautiful Galena River. Nothing beats a good bonding session while fishing! Fine-tune your fishing skills with a guided fly fishing experience with Galena Fly Fishing Outfitters or spend the day picnicking and fishing at Apple River Canyon State Park.
Golf Par Excellence 
Challenge Dad to a round of golf on one of Galena Country's scenic Golf Courses! Can you believe there are nine to choose from? Remember to let him win and then celebrate his winnings with a glass of wine at one of the four award-winning wineries.
Peek into the Past 
Does Dad love to tell stories about the good old days? Galena Country is steeped in history and has many a story to tell! Tour the home of Ulysses S. Grant, visit the oldest house in Galena called the Dowling House or spend time at the Apple River Fort State Historic Site, where one of the battles were fought during the Black Hawk War. A really unique experience is a visit to the authentic 1897 Old Blacksmith Shop, featuring working forges and tools and equipment from its 100-year history. Watch sparks fly during a live demo and chat with the historian on site.
Shop for Fan Gear
What's Dad's favorite team? Whether it's the lovable losers, winners, or that team only Dad cheers for... the gear to get can be found downtown on Galena's Helluva Half-Mile. Check out Country Crafts & Sports for sports memorabilia, and Fan Zone for licensed jerseys, shirts, and limited edition team hats. Another great option is For Bare Feet, who offer the largest selection of licensed sports socks made in the USA. Yes, we know... we told you to steer away from the usual socks and ties, but trust us, he will totally rock these team socks! While you're at it, keep Dad up-to-date on the freshest apparel trends with multiple clothing stores and boutiques found on Galena's Main Street, such as The Cotton Club, Galena Tees, and Serendipity.
Brews and Burgers
Once you've worked up an appetite, grab a burger served with hand-cut fries from Durty Gurt's Burger Joynt before heading to Galena Brewing Co. for a refreshing beer flight or pint! Before you leave the brewery, purchase a growler of Dad's favorite Galena brew to take home and enjoy. In the mood for pizza instead? Head to Wally's Pizza in Warren which is conveniently located next door to Pecatonica Beer Company Tap House. If he's more of a spirits kinda guy, treat him to a tour and a tasting at the Blaum Bros. Distilling Company. Click here for other dining options.
For even more ideas on what to do and see, check out the Galena Country Travel Guide! Whatever you choose to give or do for Dad on Father's Day, remember to tell him that you love him! Every moment is a memory in Galena Country... a family tradition in the making.