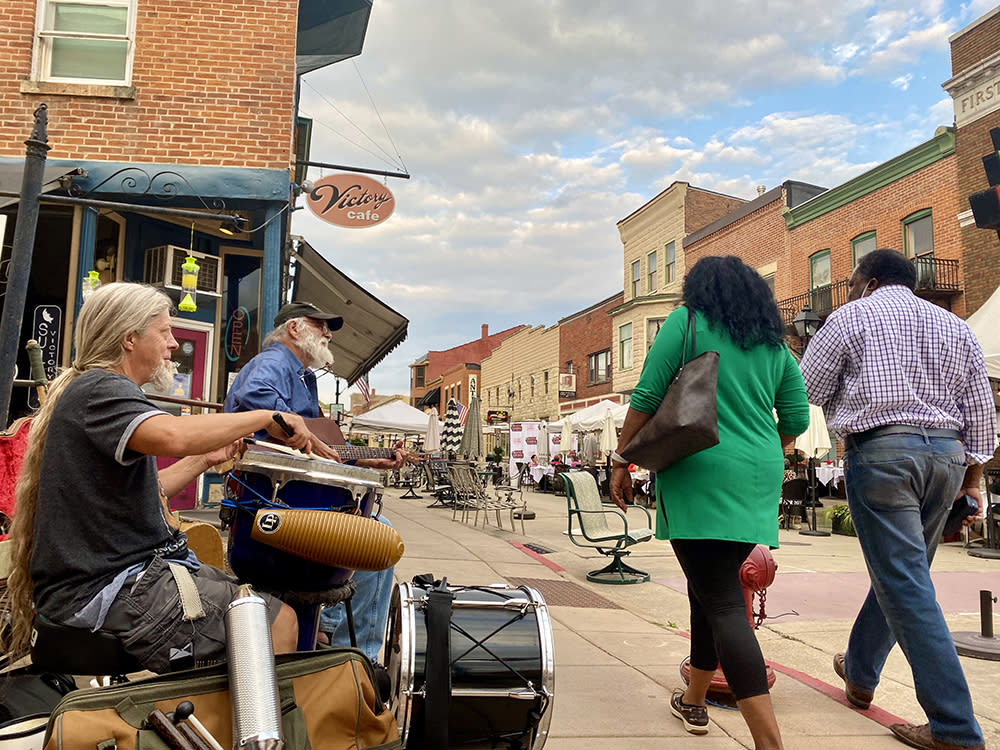 Stepping onto Galena's Main Street is like something out of a movie. Looking much like it did when President Grant strolled the streets, the buildings are now home to more than 125 independently owned businesses.
June 2 through October 13 is the perfect time to explore Galena's charming downtown! Feast your eyes and ears every Thursday night from 5-7 p.m. on historic Main Street, with live music and art from incredible local and regional performers. Situated right on Main Street, safely enjoy the unique talents of these artists while making your way in and out of exquisite boutique shops, galleries and eateries.
Additionally, a new celebration called Live at the Plaza will be held at Green Street Plaza every last Thursday of the month, starting on May 26, and ending September 29. This family-friendly, free-to-attend event will feature regional musicians, performers, food and drink.
June's Live at the Plaza event will celebrate diversity and inclusion with special Amazing For All giveaways! September's event will celebrate Hispanic Heritage, featuring local Latino musicians and businesses. Visit the Plaza to pick up a promotional Live at the Plaza Passport, including a list of open-late businesses with opportunities to secure promotional deals and prizes!
In partnership with the Galena Downtown Business Association and the City of Galena, many Main Street businesses will stay open late each Thursday. Listed below are the businesses apart of the Plaza Passport Program:
Galena Country transports people to another time and place to enjoy one-of-a-kind experiences and adventures. Some historic, some timeless, some brand-new... but always original.