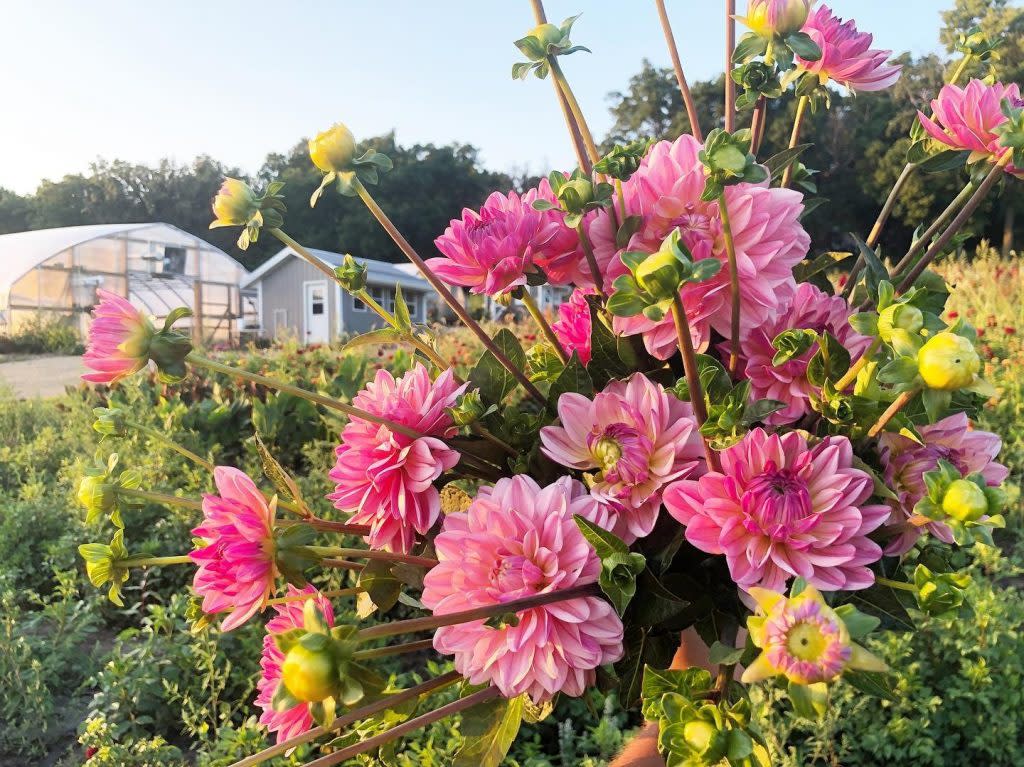 Whichever way you look at it… Mom is a superhero! She sacrificed her waistline, she spent countless hours cheering you on at sports practice, she even dried your tears after crash-landings that she warned you about time and time again! Not to mention mom's taxi service. We all know what we must do… show her that we appreciate her this Mother's Day, but how when love means keeping your distance during the pandemic? We have some suggestions for you…
Send Locally Grown Blooms
Choose from mixed bouquets, mason jar arrangements and potted plants at 'Petals on the Porch' self-serve flower stand at Clara Joyce Flowers. If you can't make it out to this specialty cut flower farm in Stockton, hop onto their website, choose from several different floral designs and have it shipped directly to mom's doorstep! Murphy's Gardens offers flowering shrubs, hanging baskets culinary herbs and a selection of trees for mom's garden too!
Build a Pamper Hamper
A hamper of beauty products would allow any self-isolating mom to indulge in well-deserved self-care. Throw in some muscle soak bath salts and delicately scented candles from Galena Candle and Bath Company, or make make for her yourself at The Scent Workshop. What about clarity calming face oil and organic lip balm from Galena Apothecary? If mom loves the spa and nothing else will fill its shoes… purchase a gift voucher from Galena Country's highly-skilled, full-service spas for a future visit!
Pack a Picnic for Mom & Dad
Grab a bottle of wine from one of the local wineries, pick up some gourmet cheeses, sausages and pates from Galena River Wine & Cheese and deliver them to Mom and Dad. Suggest that they enjoy a sunset picnic atop Horseshoe Mound Preserve overlooking stunning views of Galena Country or even in their own yard.
From Galena Country with Love
Spend some time browsing online stores and send Galena Country to Mom's doorstep. From locally roasted coffee, award-winning wines, or popcorn to a new outfit, handbag or accessories... she is sure to love any of it! Not sure of what she would like? A gift certificate from her favorite store or restaurant will keep her looking forward to her next visit! In Galena Country we know the importance of taking the time for the things that matter most.These gifts are bound to bring a smile to the face of the special women in your life.