You've decided that without a doubt, you want to visit Galena Country and you are about to start planning your trip… but you have so many questions and need answers fast! We have compiled a list of frequently asked questions to save you time: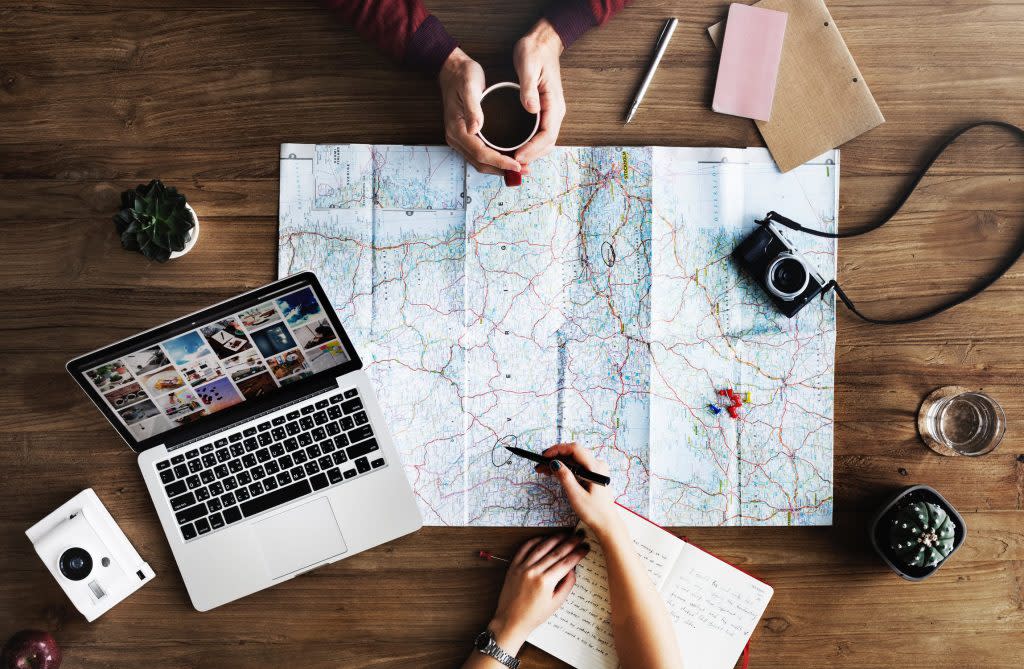 Where can I get visitor information once I get there? The Visitgalena.org website is optimized to view on mobile devices and tablets, so take the information with you on vacation. If you cannot find what you are looking for, call the Galena Country Welcome Center at 815.776.9200 or stop by at 123 North Commerce Street (The Old Market House).
Where are the public restrooms in Galena? Permanent public restrooms are located in downtown Galena at the Galena City Hall, 101 Green St. and at Hello Galena!, 121 N. Commerce St.
Where do I park in Galena? Parking regulations in Galena vary depending on the location, day, and time of the day. Carefully read regulatory signs before parking. You will find a substantial number of free parking spaces downtown, however some are limited to three hours duration. The City of Galena offers free all-day public parking lot on the east side of the river near the Old Train Depot. The lot is accessible from US Highway 20 via Park Avenue and Bouthillier Street. Pedestrian access is available from the lot over one of two bridges to the downtown. Another all-day public lot operated by the City of Galena is located downtown on Commerce Street between Green Street and Washington Street.  Parking in the lot is $1 per hour or $5 all day. All day, free, on-street parking is available on Water Street next to the levee. When entering downtown from US Highway 20, access this parking by taking the first right after you pass through the flood gates. View a map of downtown parking here.
Are all stores on Galena's Main Street open on a Monday or on public holidays? All stores are independently owned, have their own hours and sometimes close due to unforeseen circumstances. In busy season, most stores are open as much as possible due to the increase in traffic. Here is a directory of shops in Galena Country if you would like to call ahead of time to make sure that a specific shop will be open.
When is the big craft fair? The annual Galena Country Fair is held in Grant Park, Galena on the weekend before the Columbus Day holiday. The fair attracts more than ten thousand visitors and lodging reservations should be made well in advance. The Autumn Craft Fair takes place on the same weekend in Hanover, where more than 90 artisans and crafters offer unique handmade artwork, crafts and jewelry.
What are the most popular, events in Galena Country? There is always something happening in Galena Country and there's never a shortage of events but some events have become longstanding and very popular over the years. The top three events that fall in this category are as follows: Night of Luminaria and Living Windows Galena Country Fair Halloween Parade
Can you tell me about upcoming events? For the latest information on upcoming events, visit the Galena Country Events Calendar.
When is the peak of fall color in Galena Country? Mid-October. It's hard to predict when the best fall colors are going to happen in Galena Country. We are at the mercy of Mother Nature and so many factors determine their intensity and timing, such as the amount of precipitation and temperatures. Generally, a hard frost happens right before the peak of fall colors. So, while we can't predict the precise peak, if you contact us shortly before your visit we'll be happy to give you an idea of how the colors are developing.
Are there any scenic motorcycle rides in Galena Country? Absolutely. We have beautiful scenic drives that are great for a motorcycle ride. Just a heads up… many of the township roads have no shoulders or guardrails and some have gravel surfaces. Please try to travel along hard-surfaced roads. Read more about our most scenic routes and which trails are best for motorcycle rides on our Road Trip page.
Where can I rent a wheelchair? Hartig Drug Store located at 11002 Bartell Blvd., about two miles west of downtown Galena, has wheelchairs for rent. There is fully-refundable deposit and a per day rental fee. You can reserve a wheelchair for use during your visit by calling 815.777.2700.
Where can I charge my Electric Vehicle? Need a charge? Galena is not short of EV charges, here is a list to choose from:
Chestnut Mountain Resort – 8700 W. Chestnut Mountain Rd.
Galena Wall outlet (120v), EV Plug (J1772) and Tesla HPWC (Model S).
Culver's of Galena – 11371 Oldenburg Lane, Galena Two Tesla High Power Wall Connectors (80A) are available to the public.
Eagle Ridge Resort and Spa – 444 Eagle Ridge Dr., Galena Two Tesla Charging Stations Type: Level ll (80A) and one Clipper Creek (32A). Please see front desk.
Galena City Hall – 101 Green St., Galena Universal charger located in the City Hall parking lot on the corner of Green St. and Commerce St.
Galena Brewing Company – 226 N. Commerce St., Galena Two Tesla High Power Wall Connectors (80A) and one Clipper Creek J1772 (48A) available to patrons from 4-9 p.m. Mon.-Thu. and 11 a.m.- 10 p.m. Fri.-Sun. Please see bartender.
Goldmoor Inn & Resort – 9001 W Sand Hill Rd., Galena Two Tesla High Power Wall Connectors (80A) and one Clipper Creek (32A) EV charging for guests and patrons. Please see front desk.
Jail Hill Inn – 319 Meeker St., Galena One Tesla high power wall connector (80A) and one Clipper Creek J1772 (30A) available for patrons. Please see front desk.
What can we do with children? Galena Country is definitely a family-friendly destination. In addition to learning about history, there's plenty of outdoor activities that children will enjoy. Activities such as horseback riding, berry picking, skiing, canoeing/kayaking, an alpine slide and miles of trails to hike and ride will keep the little ones busy. Kids also enjoy the Lil' General Miniature Golf Course and the outdoor Alice T. Virtue Water Park.
What are the historical must-see spots? Ulysses S. Grant Home in Galena presented to Grant in 1865 on his return from the Civil War. The home contains original furnishings. Apple River Fort in Elizabeth is the site of one of the battles fought during the Black Hawk War. Desoto House Hotel in Galena is the oldest operating hotel in Illinois and its most notable visitor was President Abraham Lincoln and Ulysses S. Grant. The Dowling House is Galena's oldest house, built of native limestone in 1826 as a trading post and residence. The Old Blacksmith Shop is an authentic 1897 blacksmith shop with working forges and is filled with tools and equipment from its 100-year history. The Washburne House State Historic Site was home to Elihu Washburne, a prominent Galena attorney and later a popular U.S Congressman. Visit the library where General Grant received the telegraph announcing that he was president. Old Market House State Historic Site, constructed in 1845, this building sheltered vendors and shoppers until 1910. It is now home to the largest collection of Ulysses S. Grant memorabilia in the world. It also happens to be the Galena Country Visitor center.
Where can we go hiking? Galena Country offers many scenic hiking trails. The Galena River Trail is very popular as it can be accessed from downtown Galena and it features 8.8 miles of Galena River and towering bluff views. The Jo Daviess Conservation Foundation has done a fantastic job of rehabilitating, conserving and maintaining beautiful properties throughout Galena Country which offer picturesque trails.
Is Galena pet friendly? Bring Fido along with you! Many hotels, shops and restaurant patios allow pets. Outdoor activities are plentiful in Galena Country and your dogs will love you for taking them along! If you need help navigating the best pet-friendly spots to visit, please call the Galena Country Visitor Center on 815.776.9200 or email galena@visitgalena.org. Looking for a place to leave your fur-baby while you visit not so pet-friendly spots? Let Doggie Do's & New Earth Animals Grooming & Daycare take care of your fur baby for the day. You could even treat Fido to a makeover while you are away. Visit New Earth Animals on Main Street Galena with your pet and let him/her pick out a treat!
Where in Galena Country can I go to see the Mississippi River? Chestnut Mountain Resort overlooks the Mississippi River and offers river cruises. Casper Bluff Land & Water Reserve boasts some of the most commanding views of the Mississippi River and its backwater sloughs. Gramercy Park is located on the bluff in East Dubuque overlooking the Mississippi River. Have a question that's not listed above? Send us your query to galena@visitgalena.org or call 815.776.9200 and we will be more than happy to help.