Plan a trip to Galena Country and connect spiritually through a tour of some beautifully designed churches built in the 1800s! Appreciate the history of the area by exploring museums, historic sites, and discover the beautiful campus at the nearby Sinsinawa Mound.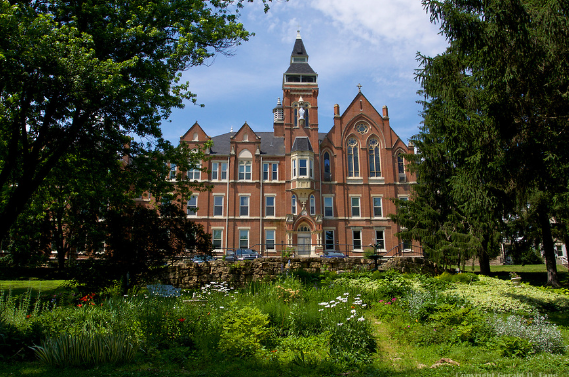 DAY ONE
Arrive in Galena, perhaps by lunchtime, and enjoy a light meal at the Historic DeSoto House Hotel. After lunch, head up to Bench Street to visit some historic churches in Galena just 4 blocks apart. The First Presbyterian Church (1838) is the oldest Protestant church building in the Old Northwest Territory; featuring local limestone, Belgian stained-glass, and original pews/furniture.
Next, stop by the First United Methodist Church (1859) and visit the church that Ulysses S. Grant attended while living in Galena. It's the oldest Methodist church in Northern IL, contains 12 historic stained-glass windows, and an 1880's Moline Pipe Organ. Finish your church tour on Bench Street at St. Michael's Catholic Church (1863), designed by the area's most prominent religious leader, Father Samuel Mazzuchelli. It is a Romanesque Revival style and has no pillars due to the wooden trusses. Check into your lodging and freshen up for your evening dinner at one of many great restaurants along Main Street.
DAY TWO
Option 1 Enjoy your morning breakfast and the head to Sinsinawa Mound for a guided tour of two exhibits, the Mazzuchelli Museum & Heritage of the Sinsinawa Dominican Sisters. Your guide will take you into the Queen of the Rosary Chapel featuring biblical stories told in exquisite stained glass. Finish your tour with a buffet lunch in the dining room, allowing time to visit the Book & Gift Gallery, where you'll find delicious homemade baked goods and many other treasures. Make your way back to Galena to explore Historic Main Street, rich with shopping opportunities, or enjoy a mid-afternoon narrated trolley tour. Dinner possibilities might include overlooking the Mississippi River Valley at Chestnut Mountain Resort or dinner and a show at Amelia's Under the Lamplight Dinner Theater.
Option 2 Start your morning at Sinsinawa Mound and if you choose to skip the buffet lunch, you might like to head over to East Dubuque for a meal at Timmerman's Supper Club. Revel in delectable food and an incredible view as you dine among the bluffs along Mississippi River backwaters. Journey back to Galena for a tour of the Galena & U.S. Grant Museum featuring the history of local geography, mining and riverboat booms, general commerce, and Galena's war-time related items. After the tour, take in the 19th-century charm with a leisurely stroll along Main Street before dinner.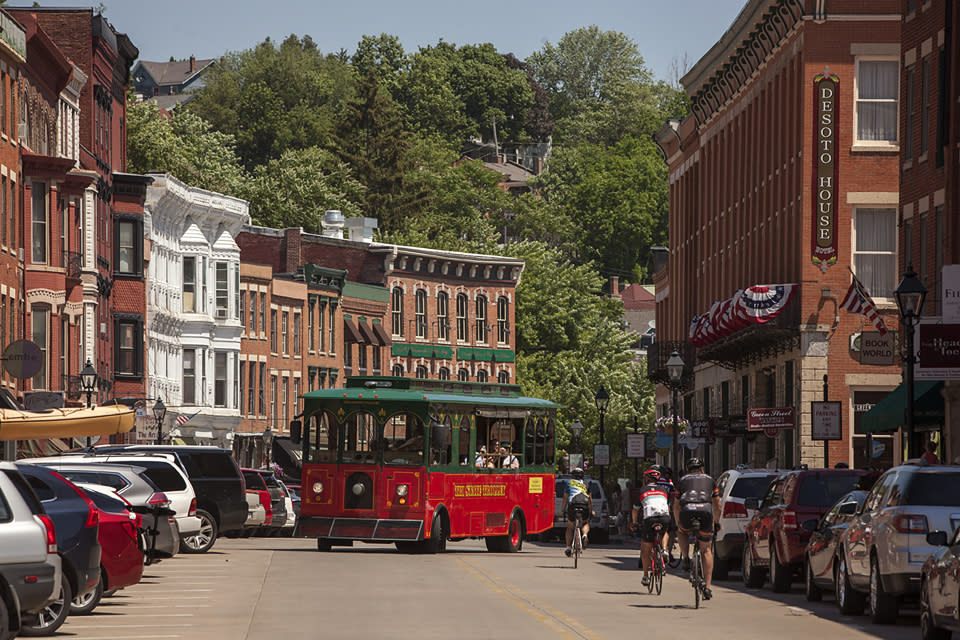 DAY THREE
Top off your trip to Galena with a visit to the Ulysses S. Grant Home (a National Historic Landmark), learn about the Grant family and appreciate the time-period design and furniture. After your tour, head back over to Main Street to further explore before heading back home. Enjoy shopping, an early lunch, tastings, or a trolley tour. Wherever your faith-based adventure takes you, there are memories to be made in #GalenaCountry!