So, you're at home wishing you were on vacation in Galena Country. Never fear, there are ways for you to enjoy this wonderful destination right from the comfort of your home.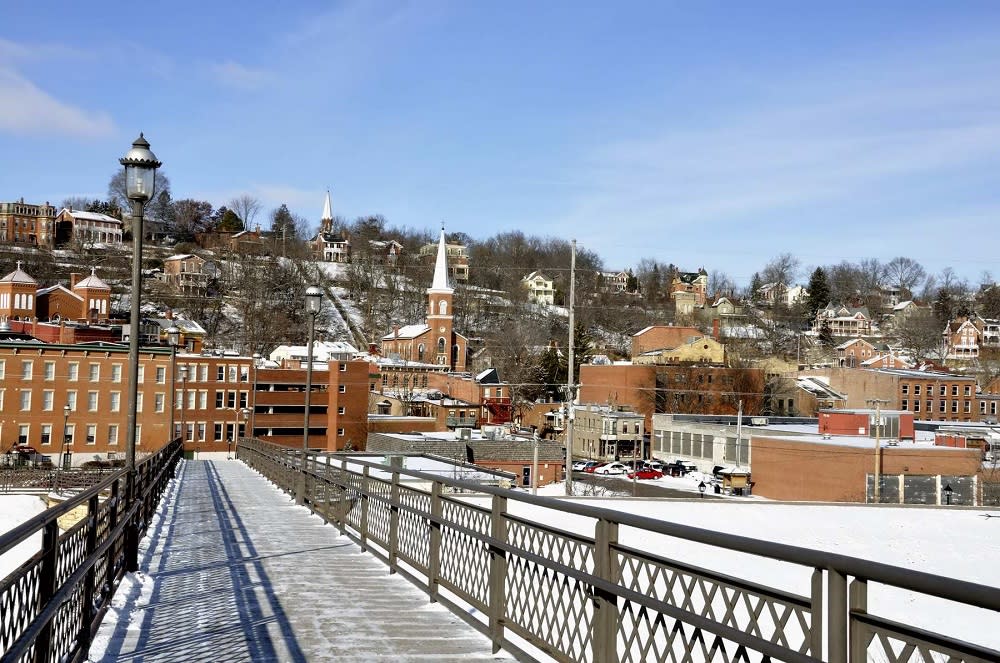 Online Shopping
Have Galena Country delivered to your doorstep! Here is a list of businesses offering exciting online shopping for your convenience! Start filling those carts...
Gift Certificates
Are you looking for a unique gift for someone special in your life? Just a few ideas include... Knock their socks off with a gift certificate for a journey in the sky with Galena on the Fly or a flight through the trees with Long Hollow Canopy Tours. How about a night or two at a cozy B&B or at a luxury resort? A romantic dinner for two at a fine dining restaurant will always be appreciated and a winery, brewery, or distillery tour is a really fun experience to gift someone. The village of Elizabeth offers a Chamber bucks gift card, featuring participating restaurants, stores, attractions and more. This makes it easy to gift an Elizabeth experience in one package. Contact your favorite business in Galena Country to find out how you can purchase a gift certificate from them.
Online Vacation Planning
Plan your well-deserved escape to Galena Country from the comfort of your home. We've got you covered with heaps of digital information to inspire you! Check out the following links and get that itinerary going:
Fresh Air & Healing Nature
If you are close-by and need to escape the four walls, Galena Country has just what you need to recharge your soul! Take the kids to Horseshoe Mound Preserve for stunning views and experience the children's adventure found there. Grab your pup and head down the Galena River Trail to the Buehler Preserve where you can both stretch your legs. Pack your binoculars for a morning birding expedition to the Valley of Eden Bird Sanctuary.
Enjoy a picnic in the prairie at the Wapello Reserve or learn about native trees on an exciting self-guided tour at Schurmeier Teaching Forest. Take in majestic views of the Mighty Mississippi River at Casper Bluff or at Gramercy Park ... just stop and stare for a while. Otherwise, join the Jo Daviess Conservation Foundation on Facebook for their nature-related, educational Facebook Live events from the comfort of your home.
In Galena Country, we've always been known to have a good time... times may change, but that never will!