These days, date night may not look like sharing a bottle of wine at a romantic restaurant, singing together at a concert or snuggling up in a movie theater, but with a little creativity, you can still have fun together at home while supporting local businesses in #GalenaCountry!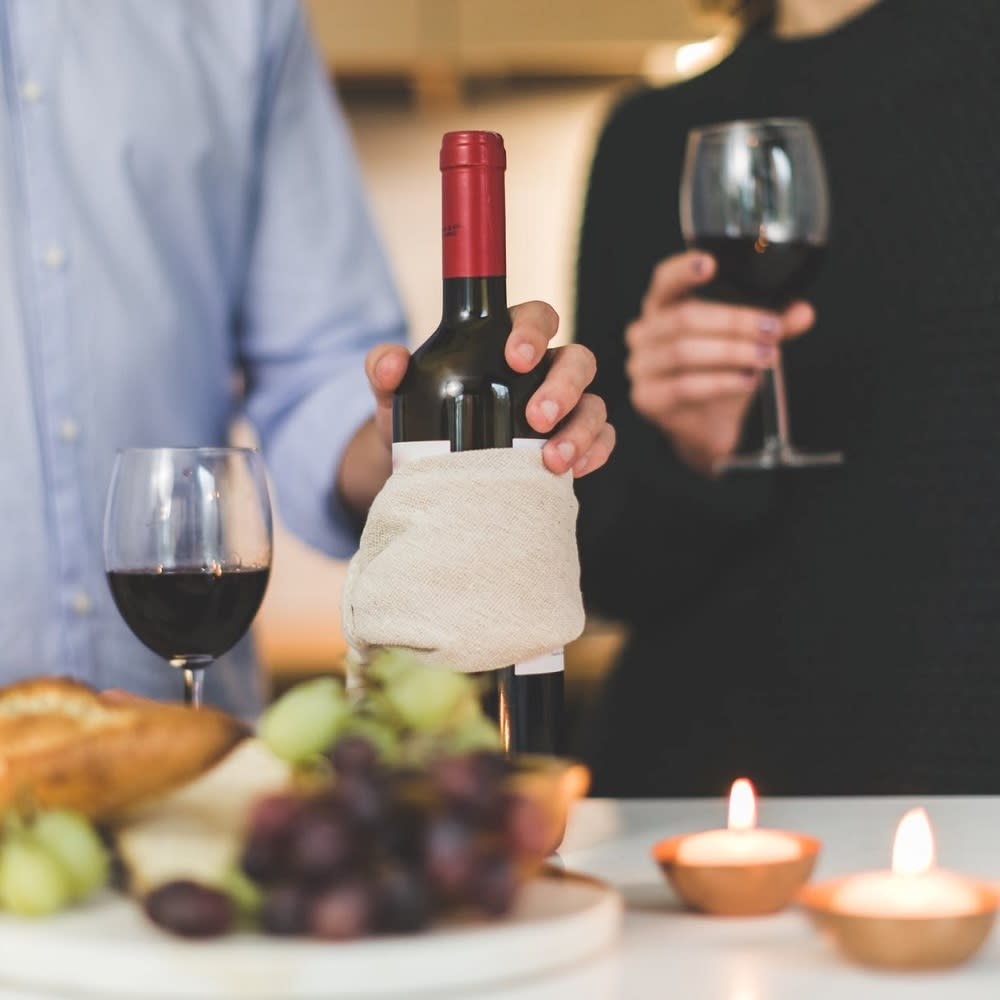 Set the Mood
No matter what you'll be doing... no date would be complete without that romantic ambiance we all love. Set the mood for your special night by ordering a few floral candles from Galena Candle & Bath Co.
Kiss the Cook
Find a fun recipe that neither of you has tried before and visit the following local online shopping stores for the ingredients or even utensils that you may need: Grateful Gourmet, Galena Canning Company, Galena Garlic Company, Pasta Perfetta, Galena and Spice & Tea Merchants. Divvy up the kitchen duties and enjoy some undivided couple time. Feel like a grill instead? Grab a Date Night Grill Box from Log Cabin Steakhouse. If not a lot of cooking gets done (no judgment here)... there is always a curbside pickup or delivery service!
Wine Tasting for Two
Fergedaboudit, Galena Cellars, Massbach Ridge and Rocky Waters wineries are waiting for your curbside pickup orders! Spend the evening tasting award-winning local wines while deciding which of the two is the better sommelier. Pair these delicious vino's with gourmet cheese and sausage from Galena River Wine & Cheese. By the end of the night, you will have your list of favorites for future date nights.
Sip & Paint
Speaking of sipping… why not get a little crafty at the same time? All you need is some poster board or canvas, paint, markers, perhaps some glitter and your creativity! If wine is not your thing, grab a growler of your favorite brew from the Pecatonica Beer Co. Tap House or Galena Brewing Company, pick up a Cocktail Kit from Blaum Bros. Distilling Co. or a Quarantine Extravaganza Party Pack from Grape Escape Cocktail Bar. Be sure to frame your masterpiece for future reminiscing!
Refresh Your Love Nest
Spring is the perfect time to change things up a bit! Rearrange the furniture, paint over that decades-old color in your bathroom and throw out that chipped vase. Out with the old, in with the new… choose a new rug or lamp from Vignettes Home, a gorgeous sunset picture from River Bend Gallery or a beautiful functional piece from Eshelman Pottery.
Play in the Dirt
Okay, this is more for a date 'day'… but it can lead to a date night! Spring weather means you can spend time together tidying up the hedges, mulching or even planting additional plants from Murphy's Garden's curbside pickup! Spruce up the garden for the bird friends with a new feeder from The Feathered Nest. Reward yourselves with a sunset beverage on the porch!
Snuggle Up
Did you know that some of the scenes filmed for the award-winning movies, The Field of Dreams was filmed in Galena? Grab some popcorn from Great American Popcorn Company, snuggle up with your sweetheart and see who can spot Galena first!
In Galena Country, we know the importance of taking the time for the things that matter most... it's what unites us all!